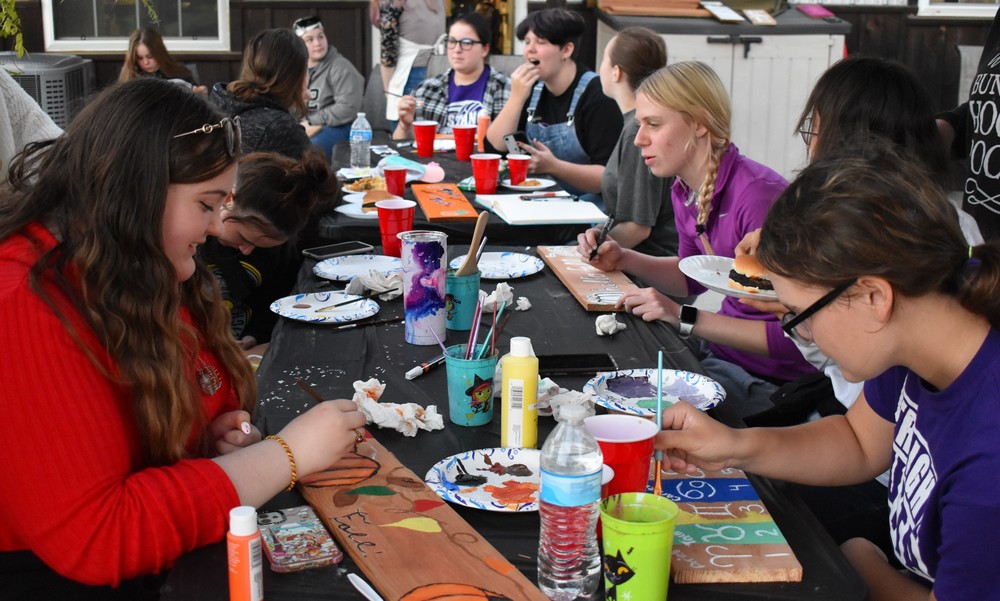 ART EXTRAVAGANZA.
Valley Heights Journalism
Friday, October 29, 2021
"My favorite part of the BBQ is painting the boards, usually we paint pumpkins, so it was nice to do something different," said Kendelle Sweet, a second year Art Club member. The Art Club held a SPOOK-tacular get-together Sunday evening, October 17th, at Kaci Smith's (art teacher) parents' house. It was a night full of fun! There was a potluck dinner, fall sign decorating, s'mores, and so much more! The annual Art Club BBQ is one of the many fun activities you can participate in, when you're a member.
"It's like being a part of a family when you're in Art Club. If you're still interested in joining, talk to me ASAP! The club fee is only seven dollars! There's not much time left to join, don't miss your chance to take part in all the upcoming events we have planned throughout the year!" said Smith.
Article by Taylor Crook