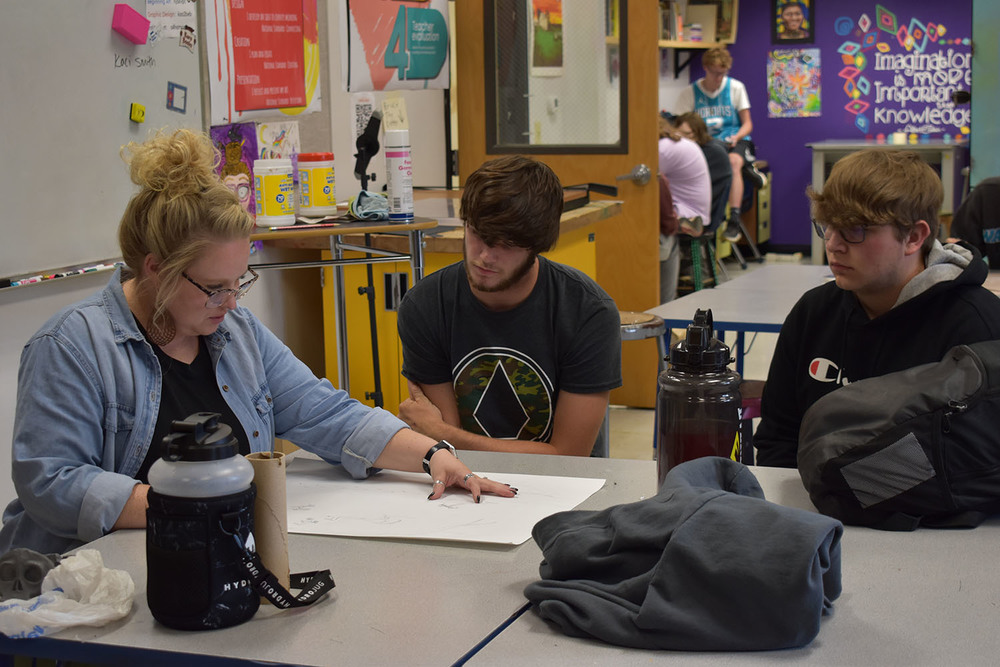 Advancing Artist.
Valley Heights Journalism
Friday, October 29, 2021
"I have been amazed by the level of creativity and depth that many students are achieving. The projects are so unique to each artist, I am so proud of them. This new curriculum model allows students to learn foundational skills while still giving them creative freedom, and they are all rocking it," states Kaci Smith.
Everyone in art class has been working extremely hard on their current project. Kaci Smith, the high school art teacher at Valley Heights, is always willing to help her students and teach them new art skills. In this picture, Mrs. Smith is helping Drake Slifer with the layout of his latest project. Blake Nemechek, one of Drake's best friends, is there to help Drake get inspiration for his project and layout. Mrs. Smith says, "Drake loves to use pens in his art and is very skilled with them. Blake is very particular when it comes to drawing things accurately, so I am very excited to see what this drawing looks like when it is finished. Both boys are great to work with, they are fun and keep me on my toes."
Article by: Kendelle Sweet