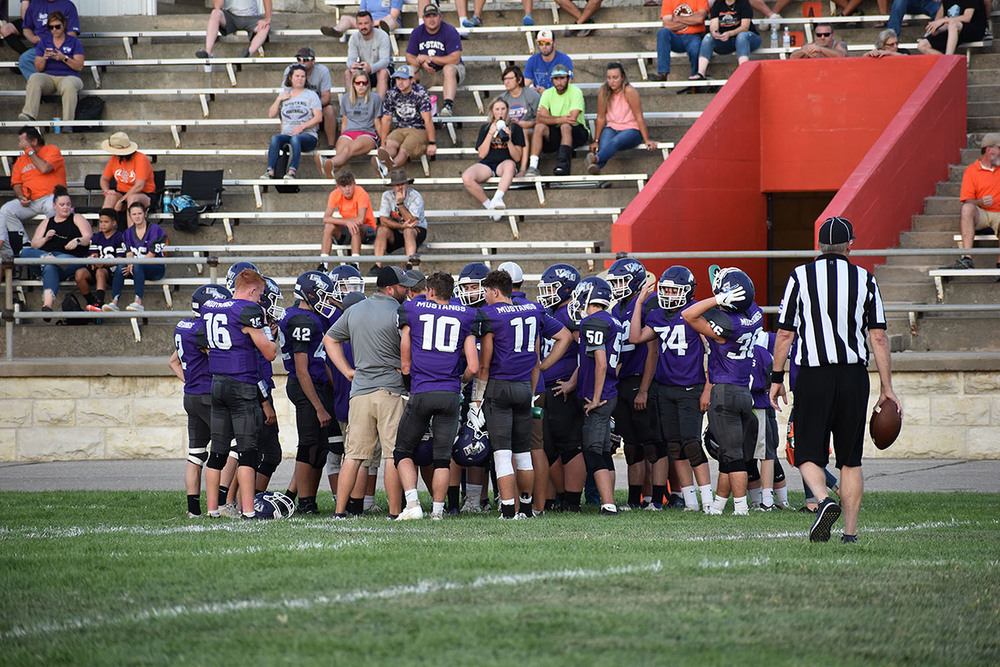 MUSTANGS FIGHT FOR STATE.
Valley Heights Journalism
Friday, November 05, 2021
MUSTANGS FIGHT FOR STATE.
Senior, Trayton Claycamp says, "I am looking forward to proving people wrong, no one thinks we can play with them, but we are ready." The Mustang Football team is battling hard against every competitor they come up against to push for a victory. Sophomore, Kaison Bigham, explains, "to win this game we need to execute all of our plays on offense and get the right blocks. On defense, we need to stop their plays and be in the right places." Mustangs play for the Regional game against Centralia on November 5th, starting at 7:00 pm at Centralia High School.
Article By: Kaylee Skalla