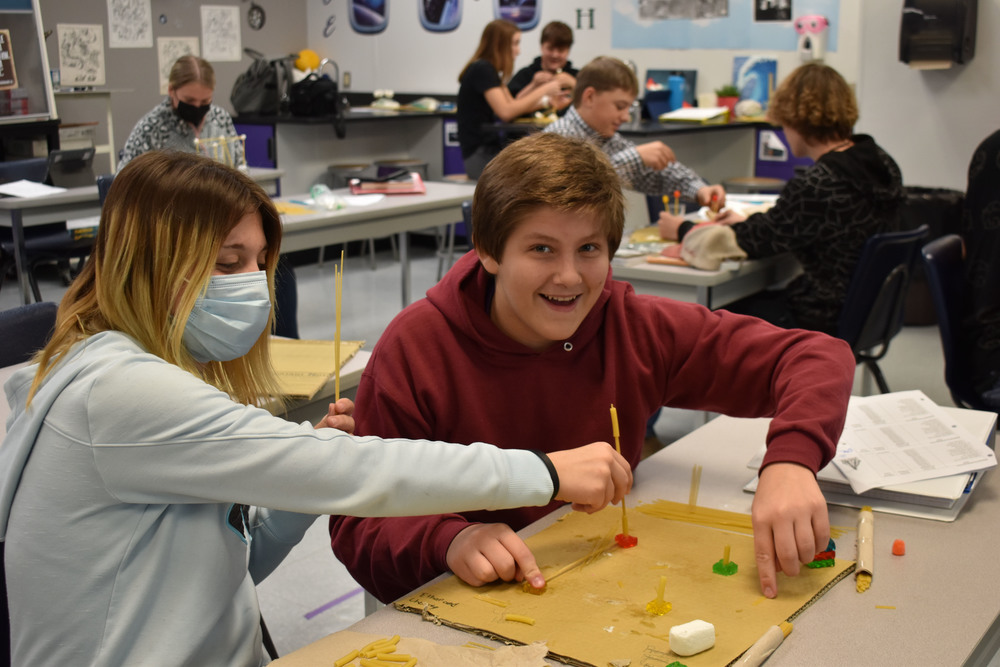 STRUCTURAL INTEGRITY.
Valley Heights Journalism
Friday, November 19, 2021
"Breaking away from the norm and having a good time is a good way to get my students involved," said Mrs. Steinfort. Mrs. Steinforts eighth grade science class have recently been working on a very unique and fun project. The concept of this project is to make a "building" that can withstand a simulated earthquake. The students have a variety of materials to choose from to make their structures. Some of the materials include different dry pastas, small and large marshmallows, and different types of candy. Each group had a fake budget to buy their materials and a criteria to follow.
All of the students have been working hard and creating one-of-a-kind buildings. "It was such a fun experience watching my building grow from the ground up," states Kaitlin Hemry, an eighth grader in Mrs.Steinforts class. This is just one of the many fun projects that Mrs.Steinfort organizes for her students throughout the year, who knows what will come next.
Article by Taylor Crook