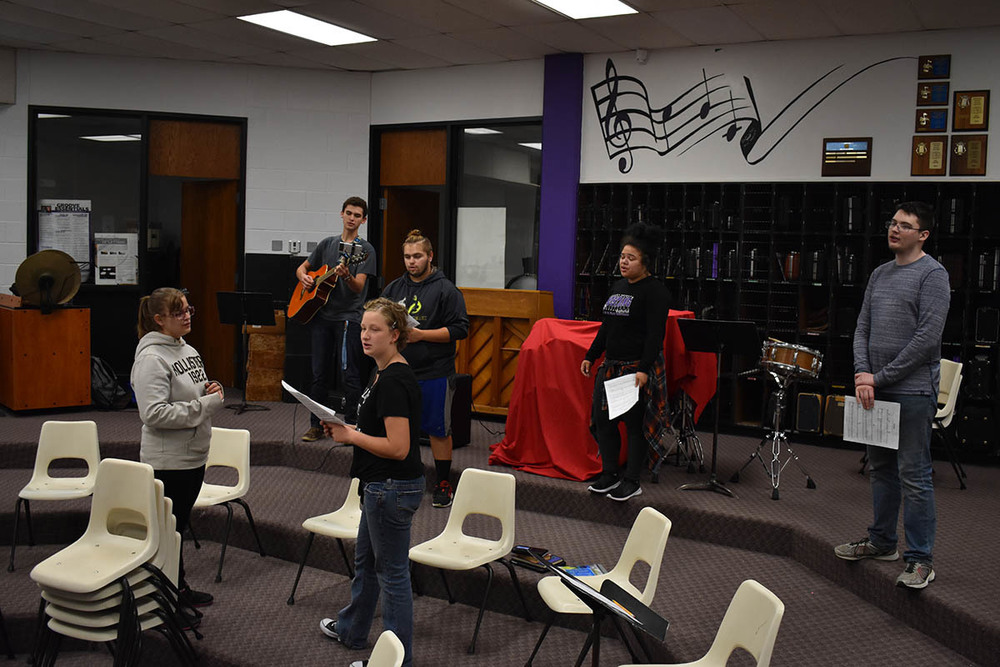 MOVE TO THE MUSIC.
Valley Heights Journalism
Tuesday, October 23, 2018
"I think we are going blow the audience away," said vocal instructor, Kim Oatney. Valley Heights is putting on the Fall Music Concert on October 23. Many of the vocal and band students are very nervous but excited for the concert.
The songs that the vocal students are singing are Boondocks, Song of Peace, Somewhere Over the Rainbow, and Land That We Love. The band students are playing Magnificent Seven, Funkytown, Tubthumping, Africa, Rocky Top, and Love Shack. "I'm kind of nervous to sing in front of people but I think we are going to do well," said Junior, Seaira Nordquist. Land that We love is her favorite song and she is very excited for the concert. "My favorite part of the concert is when we see the audiences faces during our performance."
Sophomores Cora Jones and Alexis L'ecuyer are especially nervous for the Fall Concert. "I love singing, but not in front of people." said Cora. Her favorite part of any concert is listening to others perform. Alexis L'ecuyer learned from her last performance that she needs to sing louder. Alexis says that she gets nervous because of all the people that are watching her, but hopes the nervousness will go away with practice. Both girls agree that with a little more practice, they will be ready for the concert.
"Every day the students get better and better and every day they get more confident," said Mrs. Oatney. She is excited and likes the songs that are going to be performed. "It's really a strange mix of songs but they will sound good together."
Band member, Amanda Merrill says "I like the songs we are playing. They will go together quite well." She enjoys playing her flute and she believes the concert will be a success.