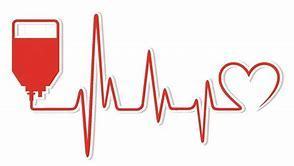 FCCLA Blood Drive
Valley Heights Journalism
Monday, November 05, 2018
The Valley Heights FCCLA chapter teams up with the American Red Cross Association to host a blood drive. Blood drives are a way for the community to help others who require blood transfusions. The Blood Drive is held in the High School gym from 12:00pm-6:00pm Tuesday, November 6th. During this time, community members can come out and sign up to donate.
Each year, Valley Heights hosts two blood drives, receiving an average donation of 45 units per event. "The more units collected, the more scholarships are offered to Valley Heights FCCLA members by Red Cross," says FCCLA sponsor, Rhonda Joseph. Last year's recipient of the scholarship was President DeAndra Woodyard, a 2018 graduate.
The Valley Heights High School is open for registration for those who want to sign up to donate. The school's number is 1-785-363-2508, and is open for those ready to register. After the donation, Red Cross and Valley Heights offer snacks and beverages including water, juice, sandwiches, pretzels, cookies, and more.
This year's FCCLA president, senior Robin Roberson, states "I'm looking forward to the blood drive, it's a fun way to meet up with people from the community."
Article by Sam Hardin