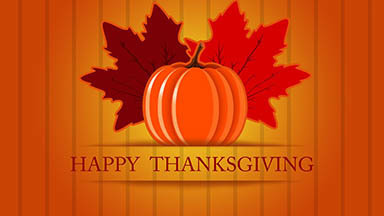 THANKFUL FOR THANKSGIVING.
Valley Heights Journalism
Tuesday, November 20, 2018
Thanksgiving is celebrated across the U.S. The first Thanksgiving was celebrated in 1621 by the Plymouth colony. Now, almost 400

years later, people around the world are still celebrating this holiday. The
Valley Heights student body is celebrating it also.
Junior, Trey Martin, said that he loves to spend Thanksgiving with
his family, friends, and loved ones. "On Thanksgiving I go to see my dad, my
grandparents, and travel to Westmoreland to see my mom." Trey is thankful for
his family and friends, and everyone who supports him, through thick and thin.
"My favorite thing to do on Thanksgiving is eat, talk with my family and
friends, and watch football!"
Junior, Madison Shoptese, says that she enjoys celebrating
Thanksgiving with family and friends. "This thanksgiving I am working but I
usually would eat, play games, and hang out with friends and family." Madison
is thankful for her friends and family, her job, and the opportunities she has
in and outside of school.
7th grader, Kortlyn Roepke, said "I usually celebrate Thanksgiving
with my grandparents and aunts and uncles." On Thanksgiving Kortlyn usually has
her thanksgiving meal with her grandma, with her aunt and uncle coming. She
also celebrates thanksgiving with her step-grandma, and another with the
Pishneys. "I am thankful for my family and the food we have for Thanksgiving."
Senior, Ariel Holle, said that on Thanksgiving she likes hanging
with friends because no one has really celebrated Thanksgiving in her family.
"I'm just really thankful for life."