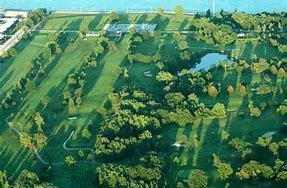 Cross Country Season Follow Up
Valley Heights Journalism
Tuesday, November 27, 2018
This year's Valley Heights Cross Country team consists of seniors Madisen Hanson and Carter Popejoy, juniors, Abby Lister and Bailee Lister, sophomore, Chris Whitaker , and freshmen Jasmine Gartner, Paige Woodyard, and Aiden Nemechek.
This season's motto was "Success is easy. You just have to do the right thing the right way at the right time." Bailee Lister, a junior, said that this phrase meant that "success is something that anyone can work towards. You just have to get used to doing certain things throughout the year to adapt to the running conditions."
The Cross Country meets are usually hosted by different town's golf courses. Once there, the Valley Heights team walks the course to get familiar with the route, and then prepares for the race to begin. Each run is a 5K race, or 3.1 miles long, weaving throughout the different obstacles, such as steep hills and rapid bends.
Cade Zidek, a sophomore, described the Washington county course, his favorite course, as being "Nice and easy. It's a big circle that you run around twice, so you know where you are the second time around."
This year's senior, Carter Popejoy, said that his favorite cross country memory from his four years of competing was "just being able to hang out and bond with the other runners. I honestly wasn't sure about this year's group, being mostly underclassmen. But I got along with this year's runners extremely well." Carter's best time was 22:58, achieved at the Centralia Lake course.
This year's junior, Abby Lister, states that she's "looking forward to next year's cross country season. Running always keeps me in shape and gets me used to the two-a-days that come up when basketball starts."
Coach White, member of the Mustang Wall of Fame, says that "This year was one for improvement, as every year is. We went out and ran our best race."
Article by Sam Hardin