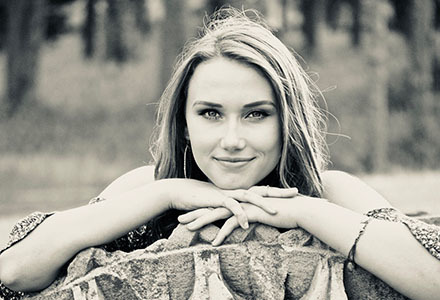 NEVER SETTLE.
Kennedy Stevenson
Friday, December 14, 2018
NEVER SETTLE. "I woke up this morning and realized I don't have what it takes to sit back and be average." This is a quote that inspires Rosa Blaske to be different from others, as she strives to have a willingness to accomplish tasks and lead others on a path to try something new. Rosa Dawn Blaske is the daughter of Dick and Joyce Blaske. She has participated in numerous extracurricular activities, including cheer, cross country, FCCLA, KAY, Forensics, All-School Play, Art Club, and Student Council. Rosa is also very active in volunteering for a variety of events including Vacation Bible School and Heartland Day Camp.
Rosa is influenced the most by her family, as they have inspired her to become an adoption counselor. She plans to pursue her career by majoring in sociology at Emporia State University, and prospectively cheering as well. When asked what her greatest accomplishment from high school was, Rosa answered, "Being the first female Area 3 KAY President from Valley Heights."
In her time at Valley Heights, Rosa hopes to leave a legacy of positivity. One word that describes her is optimistic, as she always tries her best to see the glass as half full.