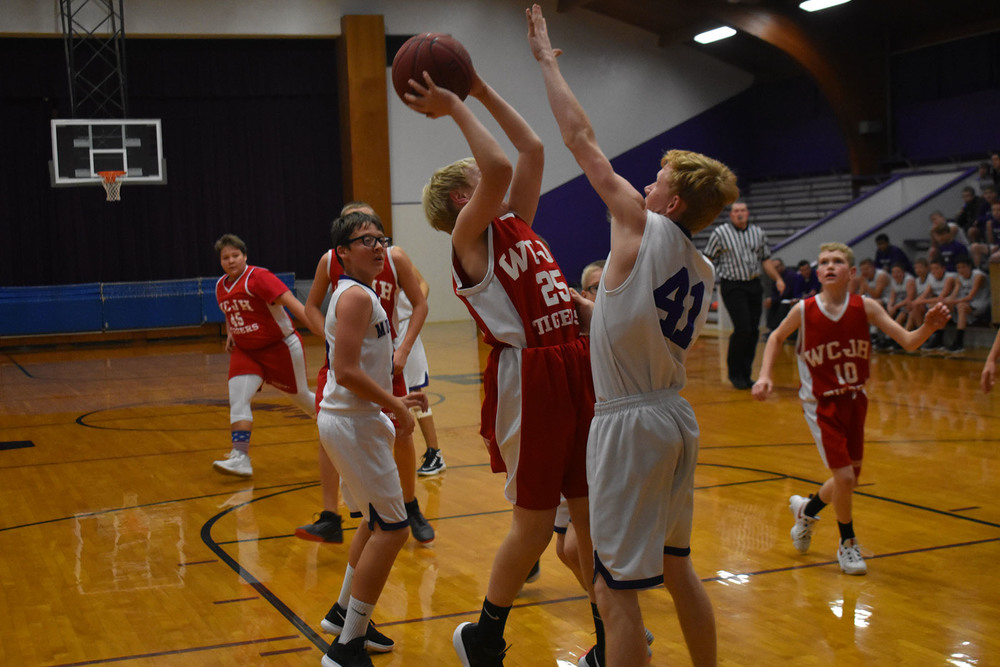 YOUNG ATHLETES, BIG TALENT
Hannah Musil
Friday, December 14, 2018
YOUNG ATHLETES, BIG TALENT. Valley Heights junior high boys and girls continue to work hard to improve this season. Christmas Break marks the relative halfway point through the junior high season. Starting in early November, both teams have strived for excellence in practice with the end result in mind. The boys A-Team is 4-3 with the B-Team standing at 6-1. The girls currently have a record of 6-1 with the B-Team starting with an undefeated record so far.
The girl's coaches, Jenny Yungeberg, Many Meadows, and Emily Gunn attribute their success to great eighth grade leadership with seventh graders stepping up into big roles. "We use our athleticism to our advantage through transition plays. Pressing and fast break are how we get a lot of our points on the board," said head coach, Jenny Yungeberg.
With lots of players out for the boys team, their numbers propel them to be one of the top teams in a competitive Blue Valley League. Head coach, Alex Nolte believes that their hard work in practice will translate to a triumphant season. "We have been focusing on learning man defensive concepts, trying to improve fundamentally, and increase our shooting percentage in the lane. This has benefited us in a couple close games we were able to win," says assistant coach, LEW Whitson.
The junior high Mustangs have one more game before Christmas Vacation at home, against Frankfort. The girls will be competing at the high school and the boys in the Blue Rapids gym. Tip-off is at 5:45.