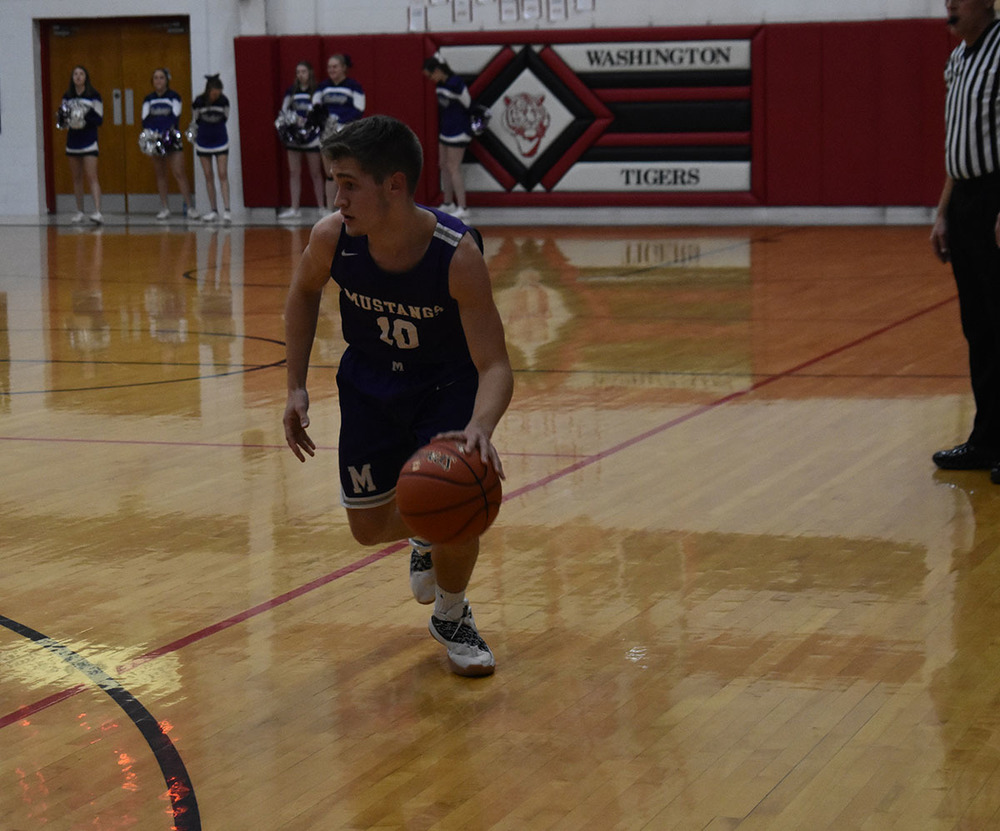 LEAGUE APPROACHING
Sam Vermetten
Friday, January 11, 2019
The Mustang Basketball teams wrap up the first part of their seasons, heading into the Twin Valley League Tournament held in Frankfort. This past Tuesday, the Lady Mustangs dominated the hardwood against the Minneapolis Lions, securing a win and making their record 6-2. Later in the night, the varsity boys faced off against the Lions. Unfortunately, the Mustangs fell in a tight race, the final score 49-50 in favor of Minneapolis, making the boys 3-5 on the season.
Kennedy Stevenson, varsity starter for the Lady Mustangs, is looking forward to the league tournament. "Our league is extremely competitive; we'll play some of the best competition we'll see all season. I get excited when the league tournament rolls around just because the atmosphere is so different." Kennedy goes on to say, "Not only is it a blast playing in the tournament, it's also fun to sit back and watch other games throughout the day. You have to expect at least one upset each year." Jeremy Reed, a senior recovering from knee surgery, accurately describes league by saying, "It's like NBA All-Star Week in high school."
The boys team heads into the TVL Tournament as an 8 seed. They will face off against Wetmore on Saturday, January 12th at 11:30 am in the north gym of Frankfort High School. Shortly following at 1 o'clock, the Lady Mustangs will play Troy in the south gym.