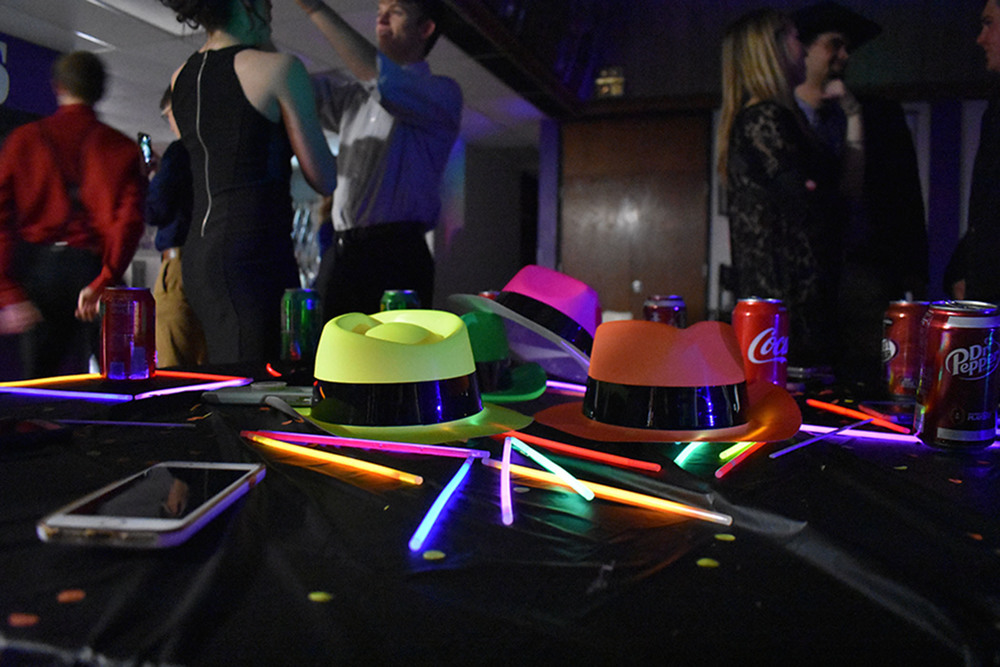 LIGHT UP THE NIGHT.
Kennedy Stevenson
Friday, January 11, 2019
LIGHT UP THE NIGHT. Valley Heights host the annual Winter Formal dance. On January 6, students gathered at the high school from 8-10 p.m. for a dance hosted by the KAY Club. Students had the chance to get in free if they brought a pair of gloves or socks to donate to the mobile giving unit. The theme was "Light Up the Night." Rosa Blaske, KAY President, says "It's always a fun time for KAY members to come together and think of a new theme for Winter Formal each year. Putting on a dance for the student body takes a lot of planning, but it is worth it!"
The dance was MC'd by one of Valley Heights' own students, senior Carter Popejoy. "It was fun getting to just hang out around my classmates one last time. Although there were some minor technical difficulties at the beginning, the rest of the night ran pretty smoothly." The dance also featured King of Courts, Kyle Jameson and Queen of Courts Madisen Hansen in the traditional King/Queen dance. Students spent two hours dancing while enjoying food and beverages.