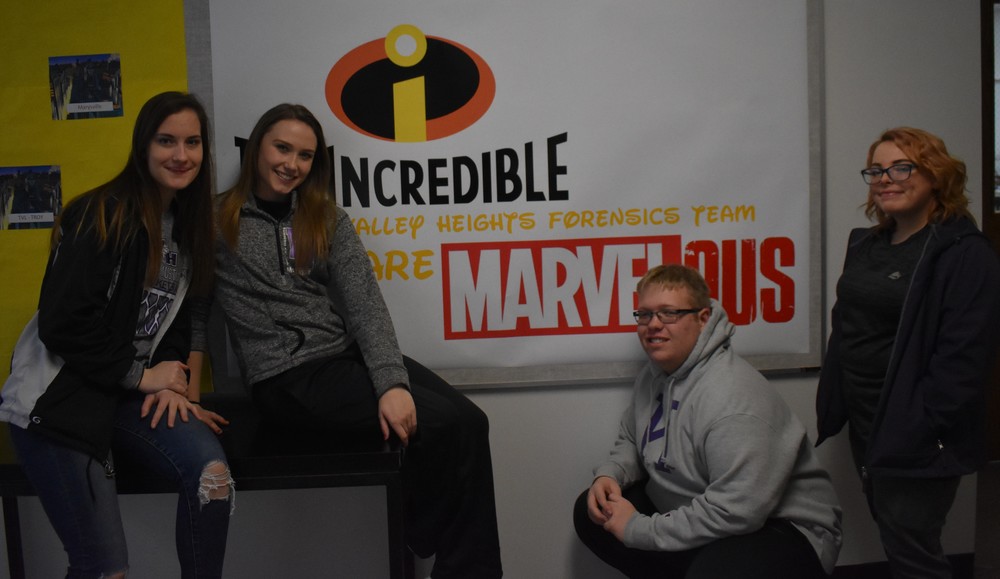 The Incredible VH 4N6 Team Is Preparing For Battle
Valley Heights Journalism
Friday, January 25, 2019
The Valley Heights Forensics Team is preparing for their first meet at Republic County. The team members are scheduled to leave at 6:15 AM from the high school this Saturday, the 26th.
"Forensics has taught me to always have an optimistic attitude and to put forth the effort at all times," said senior, Rosa Blaske. Forensics is comprised of 10 different events that competitors can compete in. This includes, Informative Speech, Oration, Extemporaneous, Impromptu, Solo Acting Humorous, Solo Acting Serious, Duet Acting, Improvised Duet Acting, Poetry, and Prose. Each participant can compete in two of these events.
"I'm really excited about the upcoming meet. I look forward to it, especially when the students come back from our first round and talk about how they think they did," said Forensics Coach, Lynette-Steele Coon. Each competition has three rounds before finals, where only 6 people "break", or move on to the final round.
"Last year, I remember breaking finals at the first meet. It was fun, sitting there together eating our Dairy Queen and rushing up when we saw the postings," said Konner Treff, senior.
Article by Sam Hardin