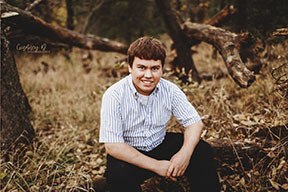 LEGEND OF AWESOMENESS
Valley Heights Journalism
Tuesday, February 19, 2019
LEGEND OF AWESOMENESS- Awesomeness: The quality of being extremely impressive or daunting. Not many acquire this trait but Senior Kyle Scott Jamieson has proven to do so in the six years he has attended Valley Heights Jr/Sr High "working with Kyle has been so rewarding and makes me excited to come to work every day. Kyle has a huge heart and is friends with everyone. " says Mrs.Beardsley, a Para educator at high school.
Kyle is one person everyone in the school can go to for a funny joke, friendly advice, or just about any information about video games you could think of; all the while giving you his famous smile. It is no wonder Kyle was nominated as the Winter Royalty "King of the Court." Through all the obstacles students face in high school, Kyle has faced these head on with the help of the motivating quote. "Challenges are what makes life interesting, and overcoming them is what makes life meaningful." Kyle has also stated that Mrs. Haefke, has helped him tremendously prepare for life post-graduation.
As Kyle grows and matures, looking back at high school he will look at "traveling to Hays for state volleyball" as his fondest memory. Kyle plans to enter the workforce soon as he graduates and hopes to invest in a golf cart as soon as he can while also leaving behind his legacy: Awesomeness.