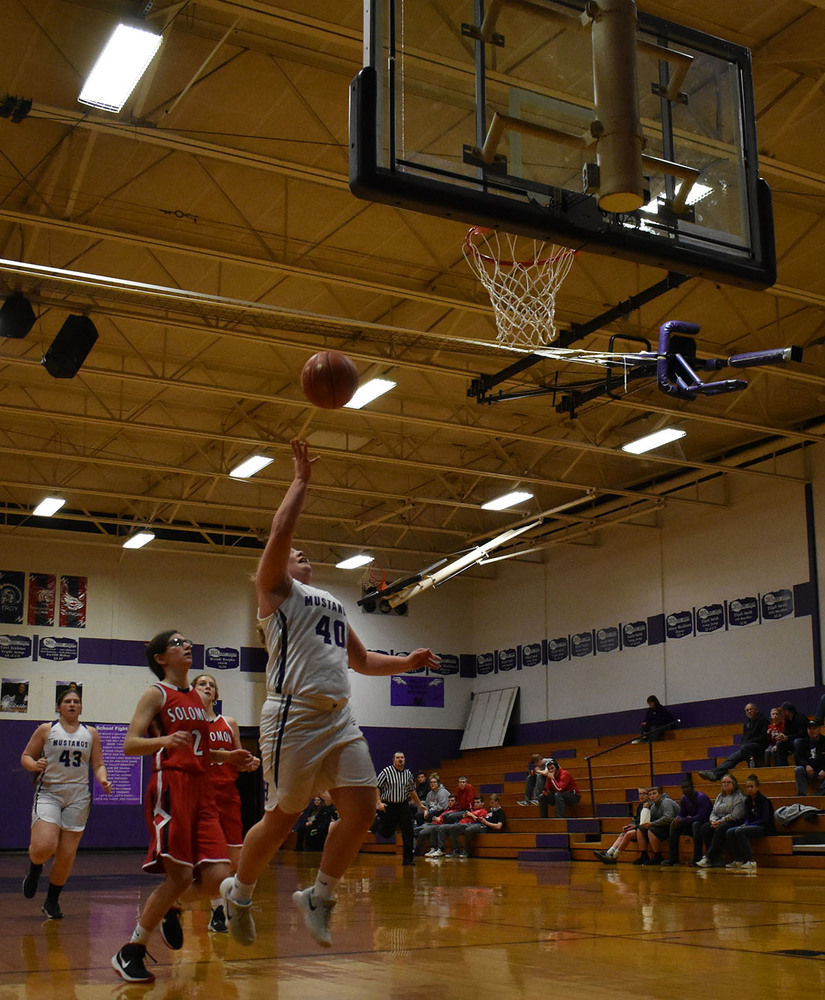 SENIOR SALUTE.
Kennedy Stevenson
Tuesday, February 26, 2019
SENIOR SALUTE. Thursday, February 14th, Valley Heights host the annual Parents Night. Senior class members who participate in a winter sport or activity were recognized alongside their parents or guardians in front of the home crowd between the girls' and boys' varsity basketball games. The Valley Heights Mustangs hosted Blue Valley in their last home game of the regular season. Senior Jeremy Reed says, "It was well-deserved to see the attention our parents received from the community for all the support they've given to us since we were young."
The Lady Mustangs closed their regular season with a strong win over the Lady Rams 59-31. "I was proud that our team was able to finish the regular season off with a win, and give us some momentum heading in to substate week. The highlight of my career playing basketball at Valley Heights is definitely beating Centralia by 20 this year." says senior, Hannah Musil. The Men's Basketball Team ended regular season with a nailbiter finish against Blue Valley, losing on a last second shot 49-48. Despite the loss, the boys are ready to defend their home court next week during substate.