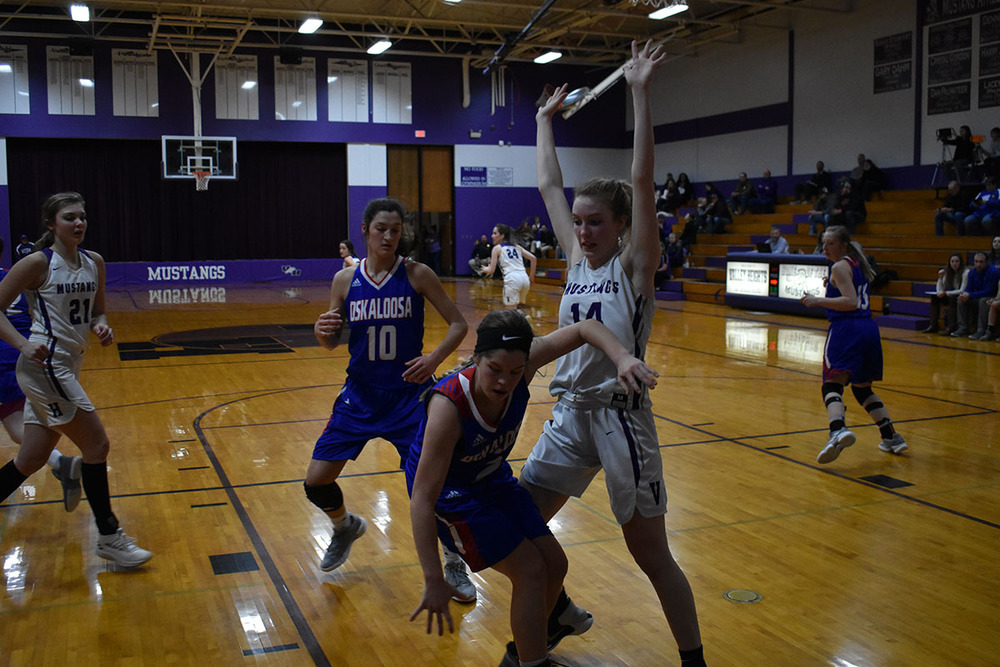 STEPS TO STATE.
Valley Heights Journalism
Wednesday, February 27, 2019
The Valley Heights Boys' and Girls' basketball teams both win the first round of Sub-State. The Mustang basketball teams advance to the second round of sub-state with big wins over Horton and Oskaloosa. The final score to the boys' game against Horton was 61-33, and the final score to the girls' game against Oskaloosa was 61-34. "We won big, but there are many improvements we can make in practice to help us move forward" says sophomore Cameron Beardsley. The boys' basketball team will play at 7:30 on Thursday, and the girls will play at 7:30 on Friday. "We are excited to have the support of the community behind us. The crowds' energy has a huge impact on how we play." says junior, Kennedy Stevenson.