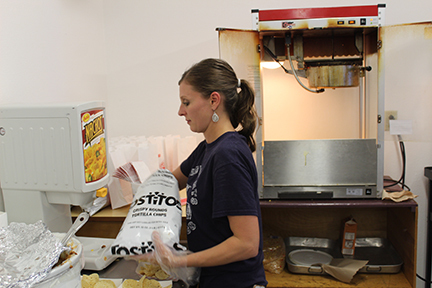 LAS VEGAS HERE SHE COMES. According to the Bureau of Labor Statistics, in May of 2016, 6,170 to 17,190 elementary teachers were employed in Kansas as well as Nevada. Valley Heights alumni, Jessie Zidek, accepted a teaching job as a third grade teacher at Wolley Elementary in Las Vegas, Nevada. "My experience teaching in Las Vegas has been truly eye opening for many reasons; the diversity of students and the sizes of schools out here!" says Zidek, "The school I work at is a Title 1 school in a not so great part of Las Vegas. Regardless of these kids' background they come to school with a positive attitude and a willingness to learn."
Zidek had the opportunity to student teach at Walnut Elementary (Emporia, KS) and Olpe Elementary (Olpe, KS). This provided her with an urban and rural background before going to teach at Wolley.
USD #498 offers a scholarship called "Valley Heights Future Teacher Scholarship" to any Valley Heights alumni who is student teaching and planning to become a teacher. Zidek received the scholarship the May before her senior year of college. "This scholarship was very beneficial to me during my last year of student teaching because I was working at the school full time and didn't have as much time to work so this helped me pay for my books for my Block 2 method classes. I was so honored to have received a scholarship from a place obviously so close to my heart! Knowing I have the support from teachers and faculty back home is a really good feeling!"
To make this scholarship possible, Valley Heights High School teachers and staff worked the first home football game concession stand to raise money for the scholarship. "We were super busy, but it was worth it! Being a student teacher a few years ago myself, it was an amazing opportunity to work to help raise money for this scholarship. It's so awesome that this is going to Valley Heights graduates!" says April Gee, Freshmen and Sophomore English teacher.
Article by Hannah Musil