One of the big trends today is investigating your heritage and lineage on sites like Ancestry.com. October is Cultural Diversity Month and to celebrate, the College Speech class at Valley Heights did a heritage speech. This is a new speech for College Speech and instructor, Mrs. Coon, said, "I decided to start this speech because I wanted my students to be able to learn more about their family heritage since ancestry research is the big thing today".
Each student in the speech class had to pick one of their family cultures and talk about their family history. The heritage unit started out with students figuring out the different cultures in their family and then selecting one to research. Some of the cultures picked by the students were Czechoslovakian, Osage/Cherokee Indians, Swedish, and Scottish. The students also had to tell a cultural or family story throughout the introduction, transitions, and conclusion of their speech. Brandi O'Mara, Jr., was one of the students that read a story from her culture, which was an Irish folklore. Brandi Dobrovolony, Sr., went the other route in her speech and told the story of how her family came to America from Czechoslovia.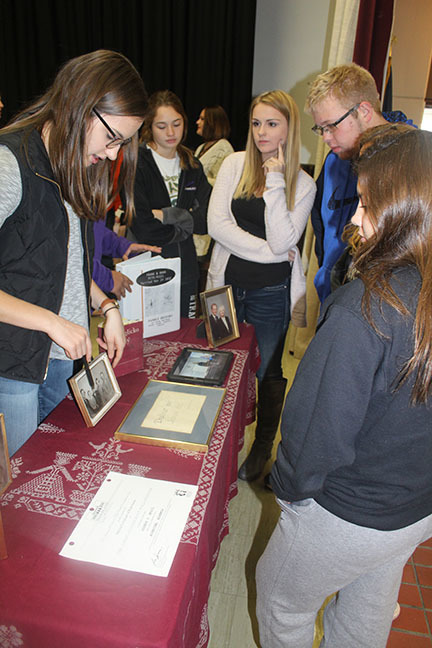 The class was then required to prepare 25 interview questions for an interview with a member of their family. Through these interviews, students learned about how their family came to the United States, traditions, and stories passed down through the generations. Carter Popejoy, Jr. through his interview learned the story of how his family got their name. The name Popejoy comes from Germany and one of his relatives competed in a competition called Pop 'n' Jay. Since he won the competition, his last name became Pop'n'jay and through English translation, it turned into Popejoy. Harrison Blaske, Sr., said, "During my interview with mom I learned of the story of my great grandpa traveling through the 1954 blizzard to save my great aunt Dorothy".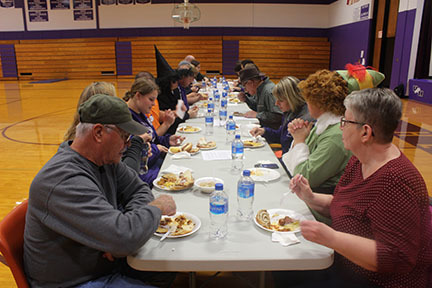 After the student gave their speeches, the class held a Heritage Fair on the stage in the commons. Before the fair, the students each brought in a dish from their culture and provided a meal for their family. Some of the food served was goulash from Moravia made by Hannah Musil, Jr., German Brats made by Madisen Hanson, Jr., and Alex Hardin, Sr., made Osage Indian cornbread. At the Heritage Fair, students each had a table where they could bring in artifacts from the in family and culture. Some of the artifacts that students brought in were a family book from Kayla Smith, Sr., and artifacts from the Cherokee Nation brought in by Bryan Yungeberg, Sr. Mrs. Coon said, "I was surprised with how popular the Heritage Fair was in the school and I thought my students did an excellent job putting this all together".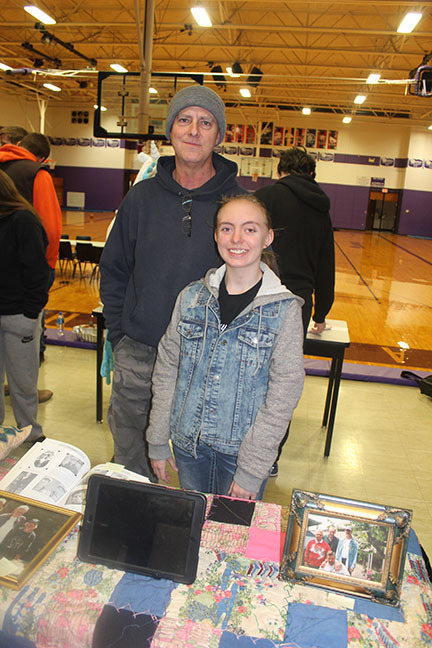 All of the students in the speech class were blown away by the information they learned about their culture and Alli Jones, Sr., said, "Throughout this entire speech I loved being able to dig more into my family heritage and culture". Mrs. Coon will continue to do this speech in the following years to give more students the opportunity to learn about their family culture and history.
Article by Bryan Yungeberg