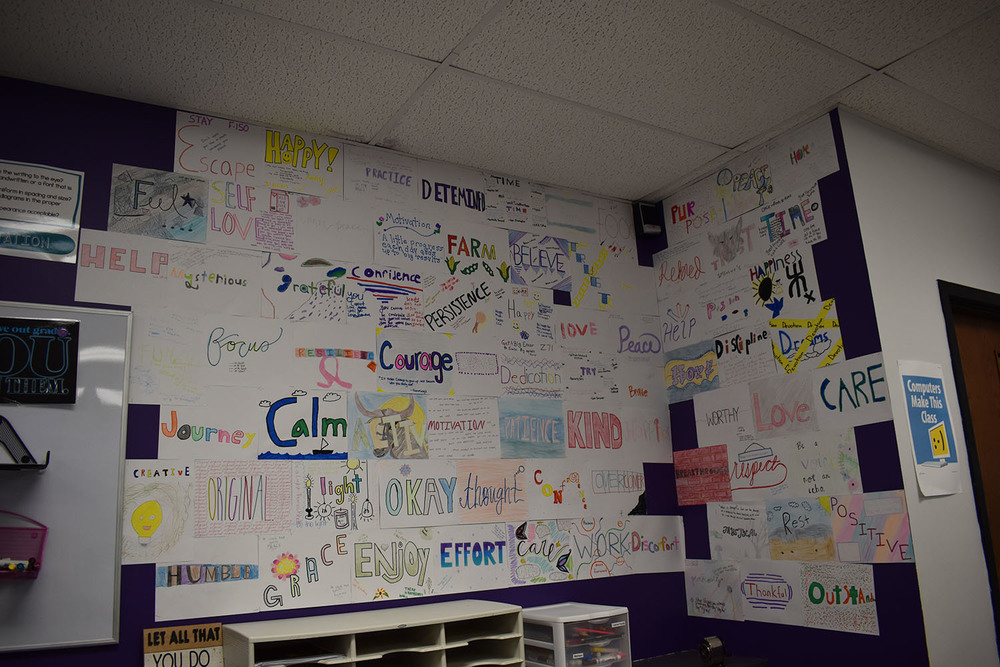 FAIL. LEARN. GROW.
Valley Heights Journalism
Tuesday, September 28, 2021
FAIL. LEARN. GROW.
"It does not matter how slowly you go as long as you do not stop". Mrs Schreiner, a second year teacher at Valley Heights stated this to her students in Computer Graphics. The words on the wall collage represent each student's strengths and weaknesses and motivates them to keep going.
In addition to teaching at the high school, Mrs. Schreiner is currently a student at Fort Hays State University. She has motivated students throughout the year to be positive, confident and gain self-love. Her goal is to encourage students to be the best version of themselves. Not only is her kindness displayed by her positive demeanor but it's also represented on her walls in the classroom.
Article by Michelle Sandoval