Thank you to these sponsors and the VH Booster Club for providing food to fans, coaches, and players after the football game against Oswego!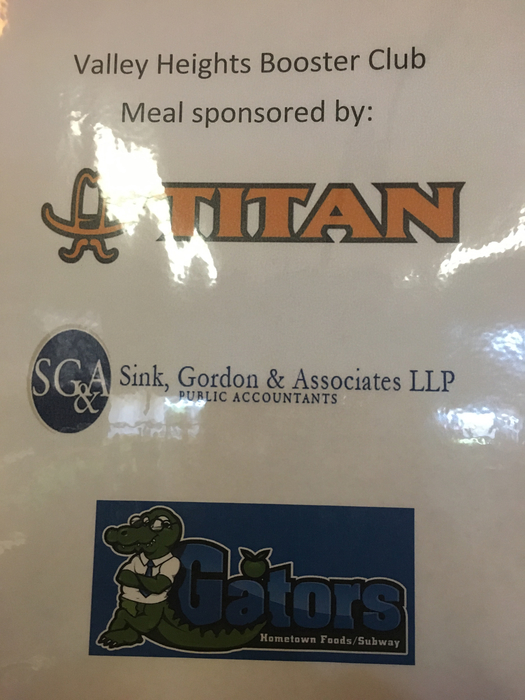 Mr. Crowther addressed Mrs. crowther's 4th grade class today about his experiences as a commercial fisherman in Alaska.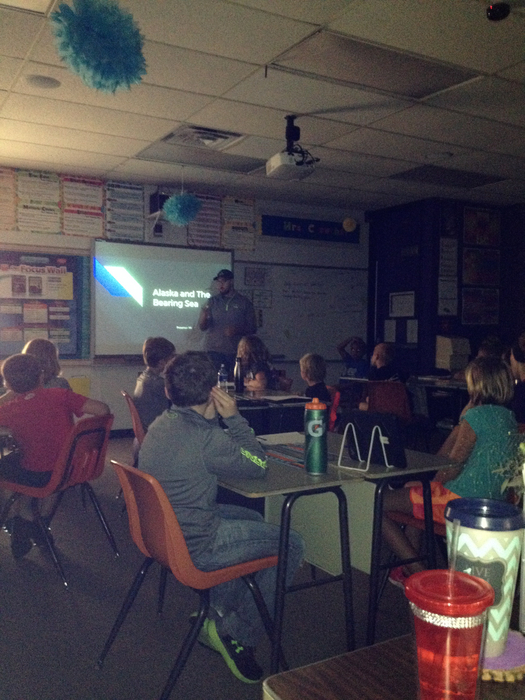 Please join the VH administration from 8:30am-9:30am Tuesday, October 10th in the high school commons to answer any general questions with the stakeholders of our schools. Coffee is provided.

We have a visitor in the Ag/Art building today! Itty bitty!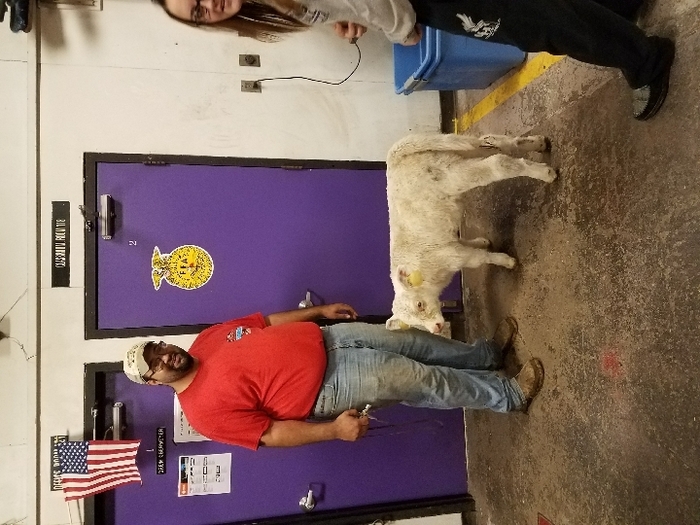 Celebrity judges are in FACS class today! We have a cookie war!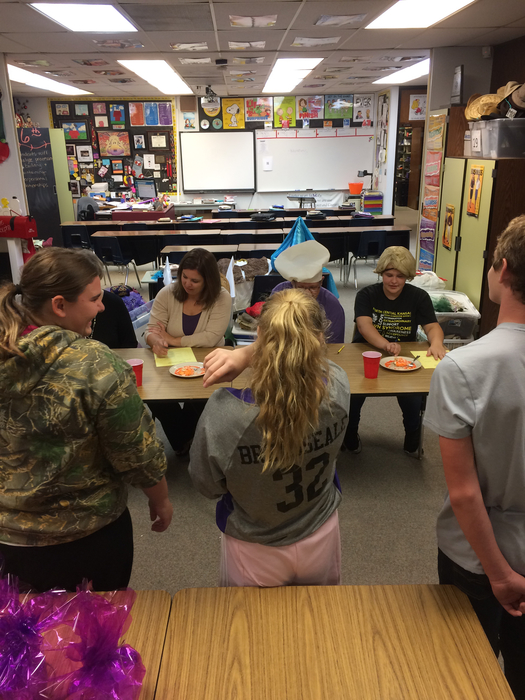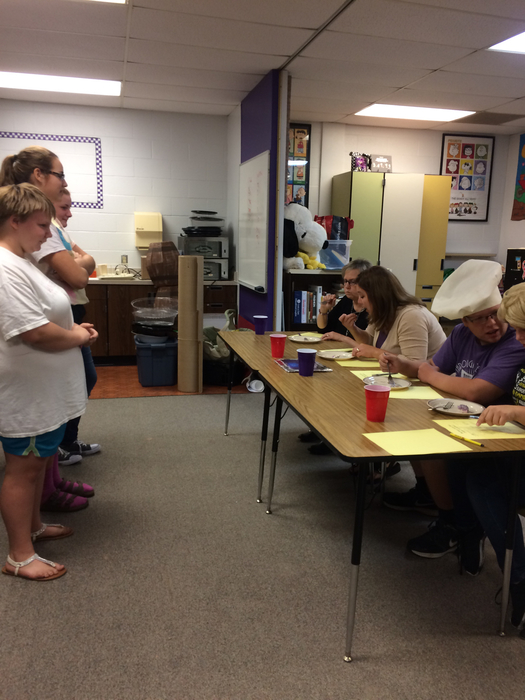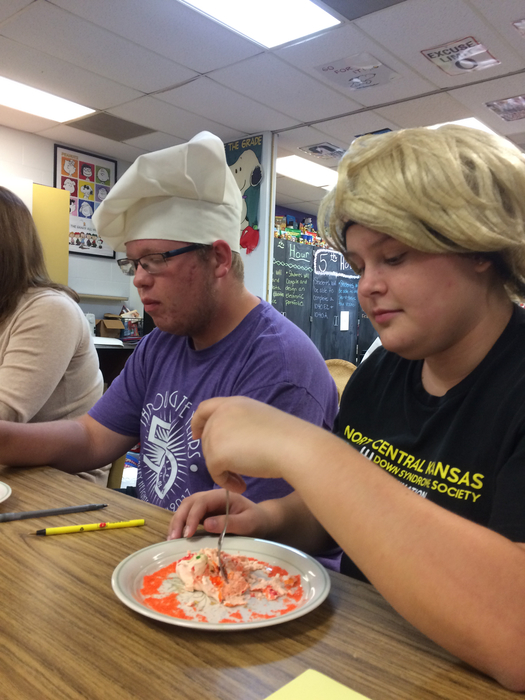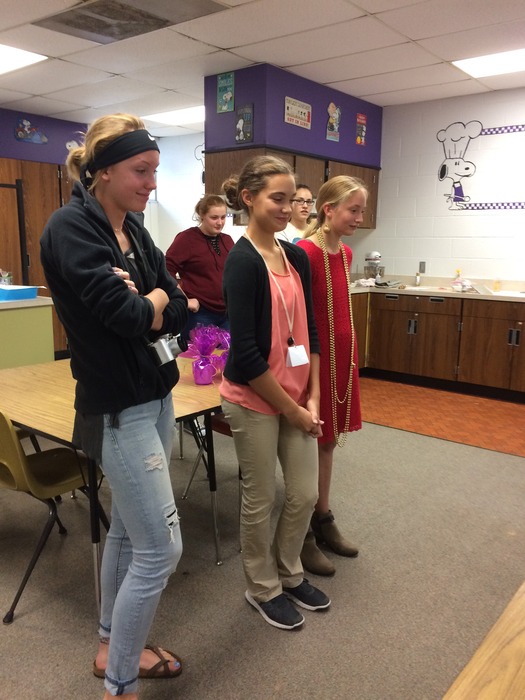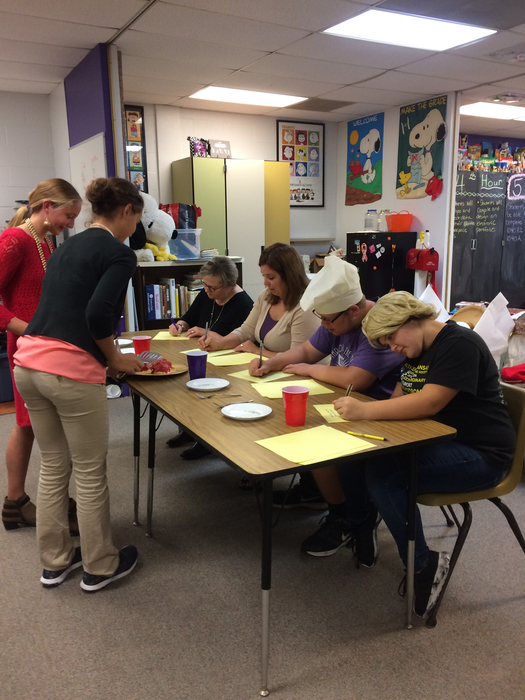 Nicole Weyer just finished Betsy! Commissioned by Mr. Obermeyer.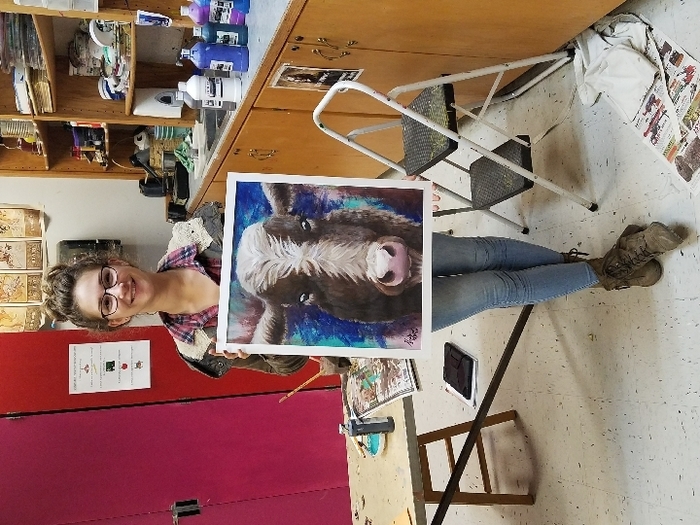 Check out this week's MTSS Parent Newsletter!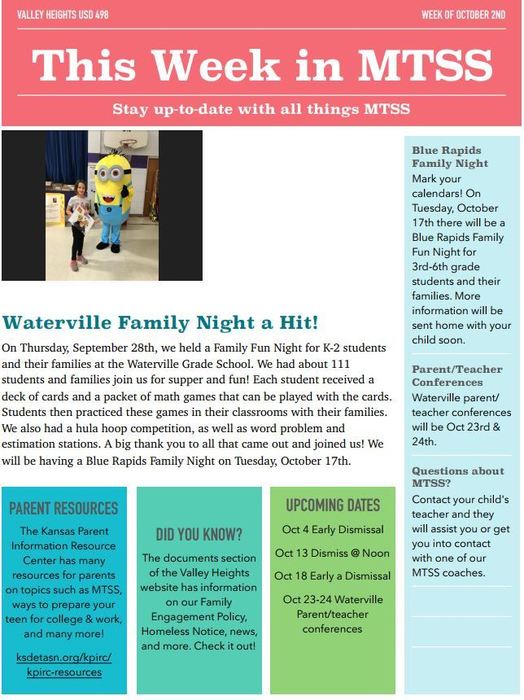 THANK YOU to everyone that joined us for the Waterville Family Night last week! We had a blast! We hope we gave you some resources to use at home! Stay tuned for a Blue Rapids Family Night coming up!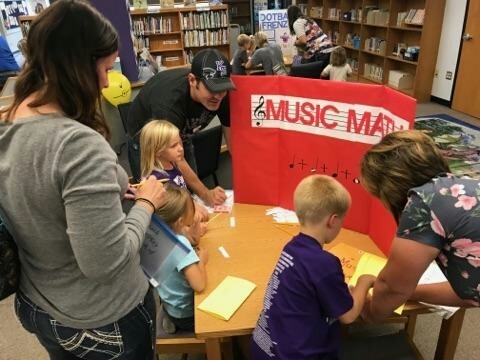 Had a beautiful day at the Centralia Cross Country meet Saturday. We had 3 runners medal. Abby got 3rd, Sam got 18th, and Alex got 3rd. Thanks to everyone that came to our campsite for BBQ after the CC Meet.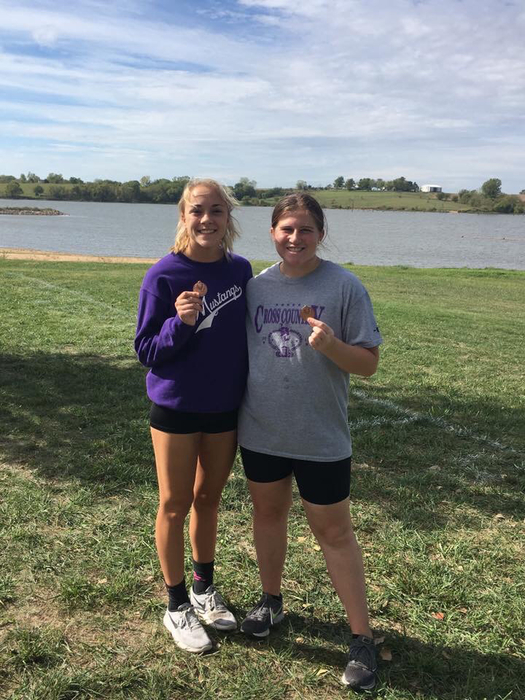 Donuts are in, pick up you Junior Class Fundraiser donuts tonight at the football game!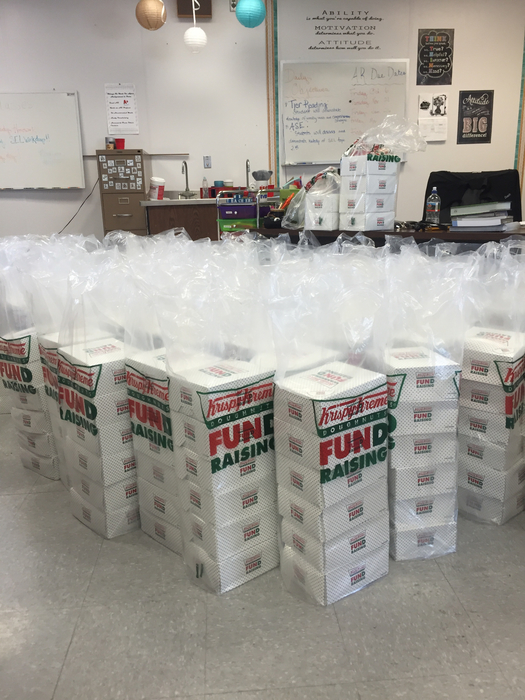 Reminder: NO SCHOOL TOMORROW - FRIDAY, SEPT 29, 2017.
The JV football came scheduled for Monday vs Marysville has been cancelled.

Waterville Family Fun Night is tonight! Supper will be served at 5:30 with activities from 6-7. We'll give you a MINION reasons you won't want to leave!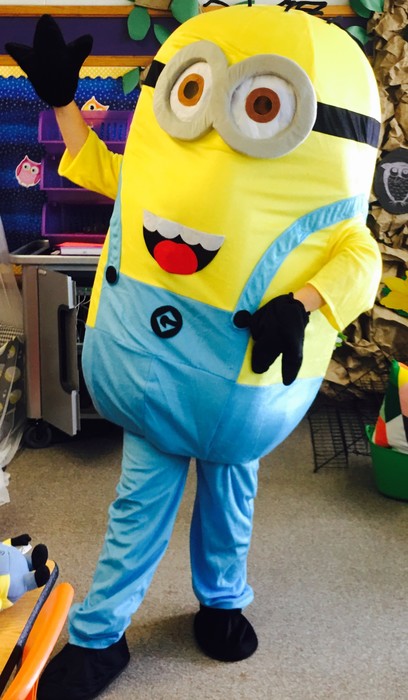 J.P. Morgan, Carry Nation, and Samuel Gompers during the Progressive Era panel.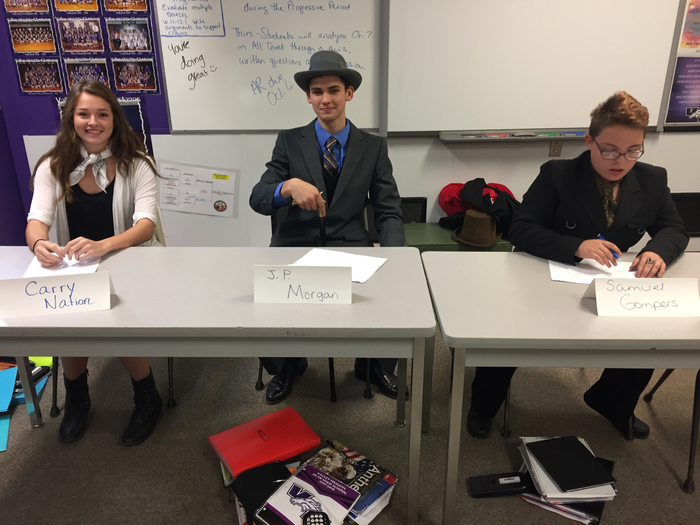 Juniors taking part in a Progressive Era panel! They did a fantastic job debating issues such as women's suffrage, child labor, monopolies, immigration, prohibition, and others.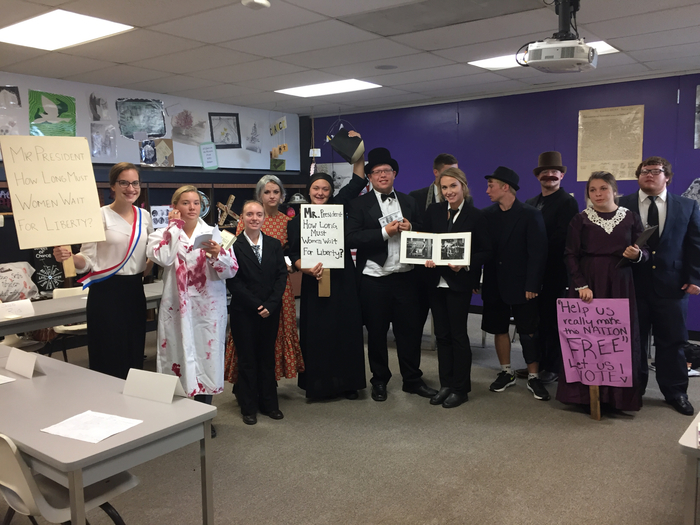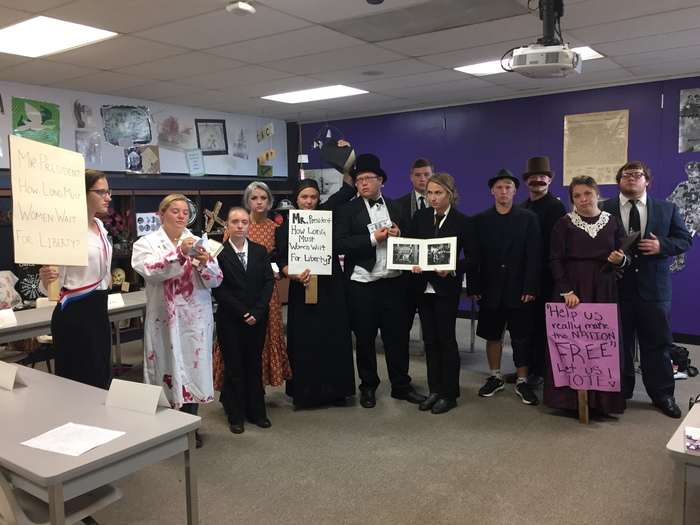 Foliage, Food & Fun Ride ~ Join the Waterville Lions Club for a train ride and meal on Sun, Oct 15 leaving at 4:00 and 5:00. $25 per person Reservations required~contact Sandy Harding 785-562-8803.

Graphic Design students hard at work on their WPAP portraits.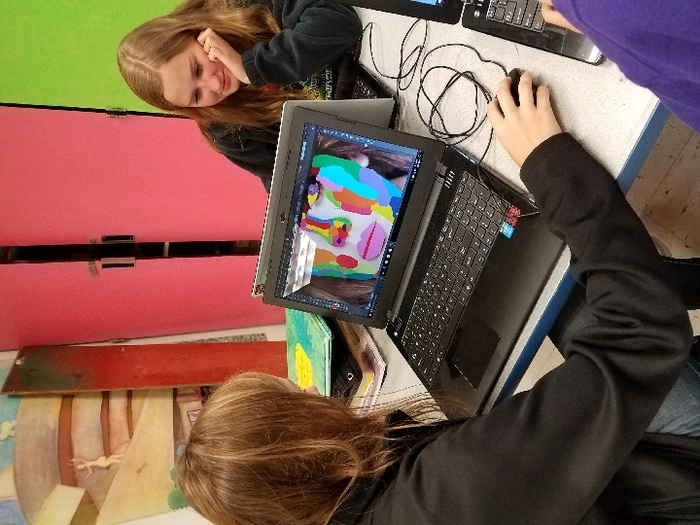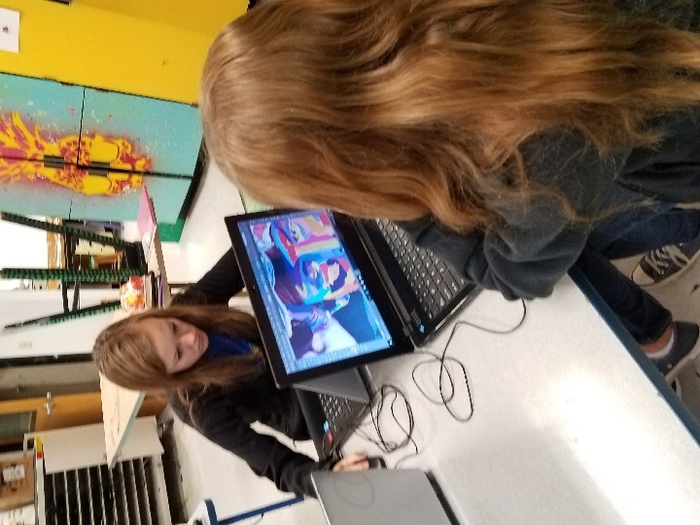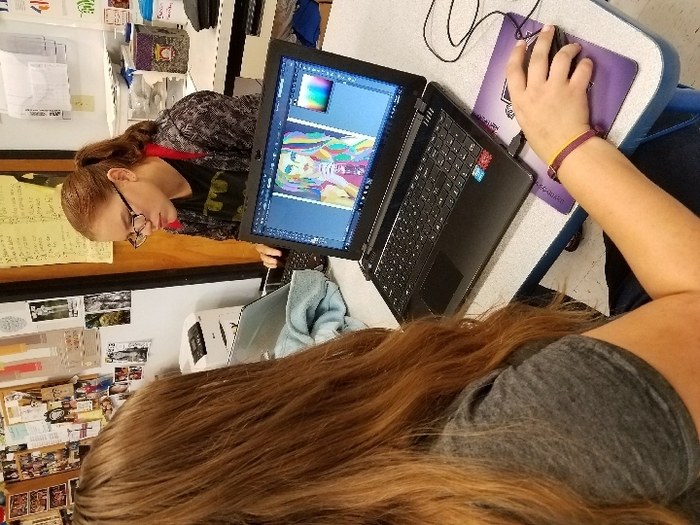 Math Family Fun Night for Waterville students and their families tomorrow - Thurs., Sept 28 starting at 5 pm! Join us for a fun-filled math evening!

There has been a John Muir sighting at the high school, participating in the Junior English progressive panel.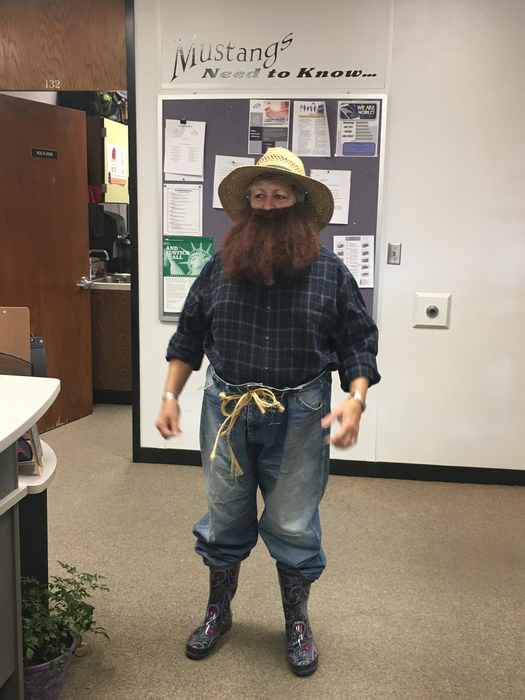 VHHS Flu Shot Clinic - Oct 19th from 7:30-8:30 am. Students and staff can be vaccinated. Cost is $30 unless you bring your insurance card. Forms available in the high school office.