This group of young ladies tried out for All American and killed it!! They each performed a jump, the camp dance and camp cheer in front of the entire camp. This takes a tremendous amount of courage! We are so proud of this group and all others who tried out!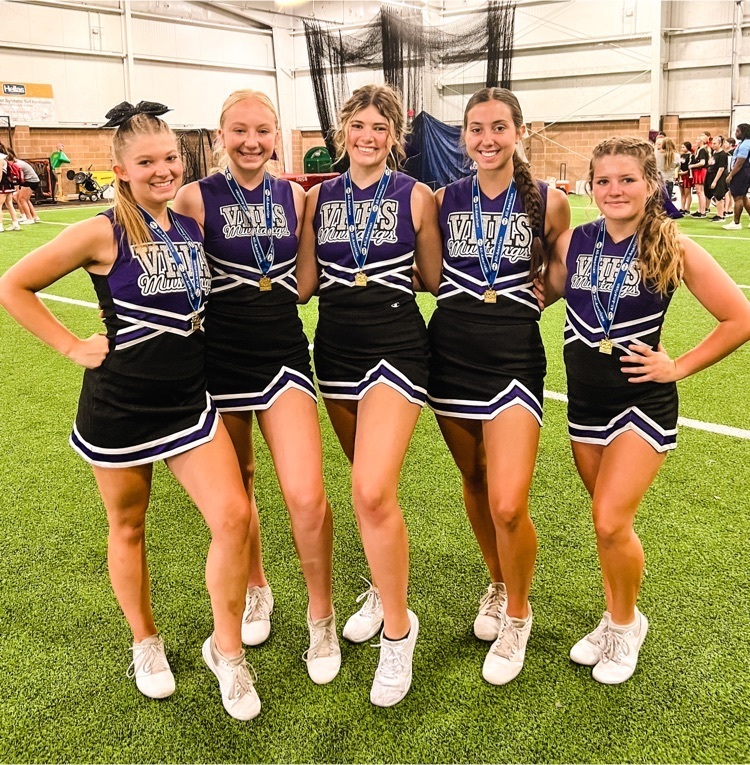 Valley Heights 21st CCLC Camp Exploration starts Monday! Check out the menu of what we'll be fueling up on for our adventures!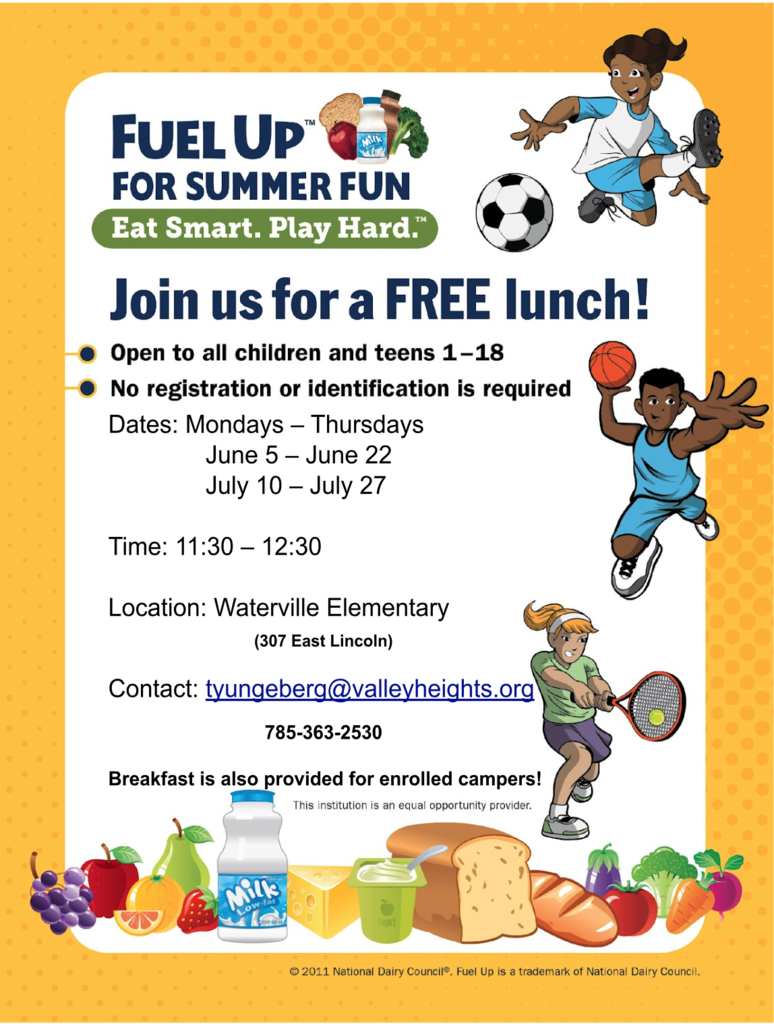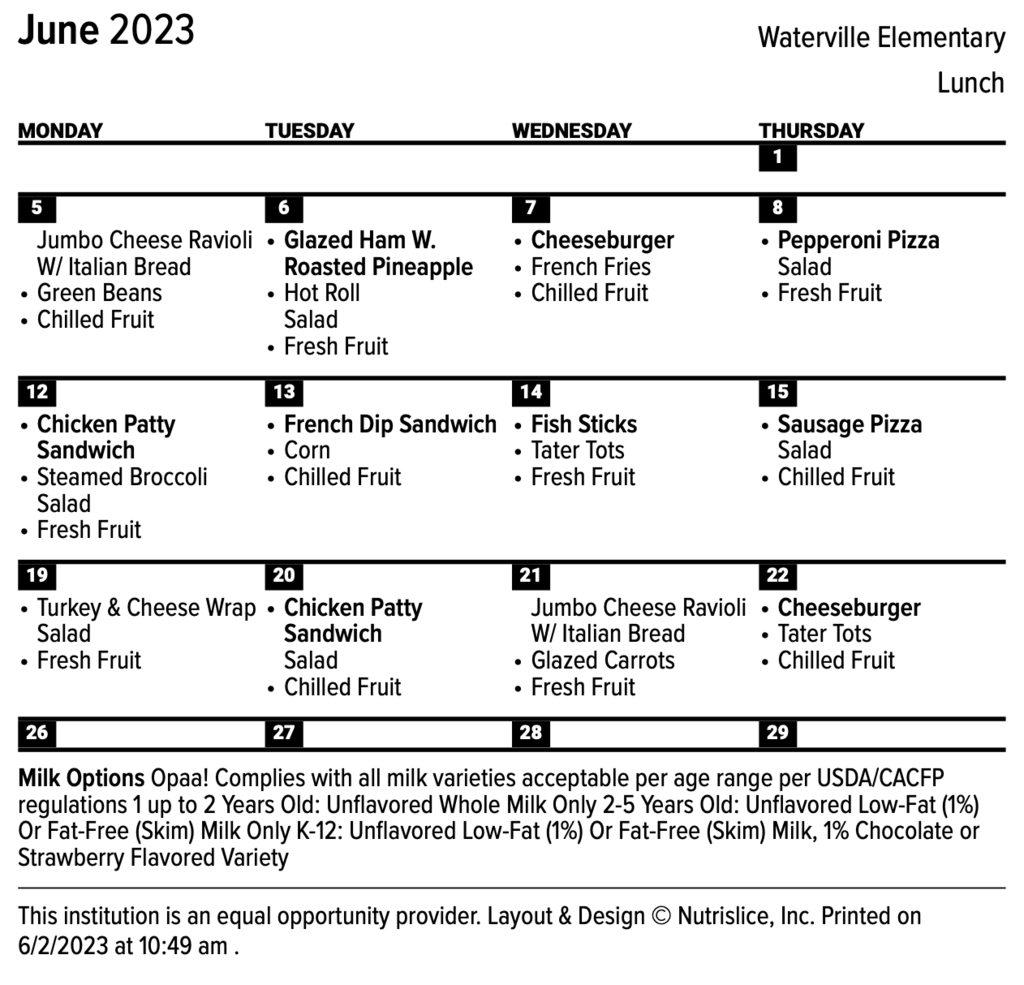 Your Valley Heights Cheer Squad is coming home with some hardware and the BANANA!!!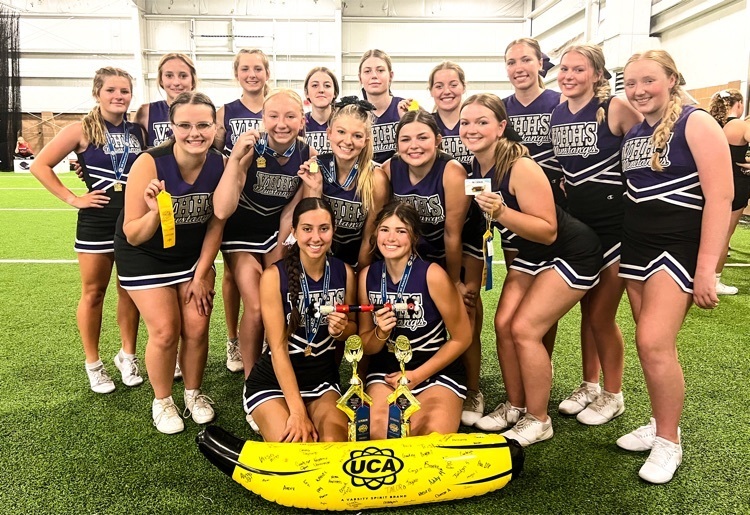 Yungeberg Drug will again be providing school supplies for PreK-6th grades!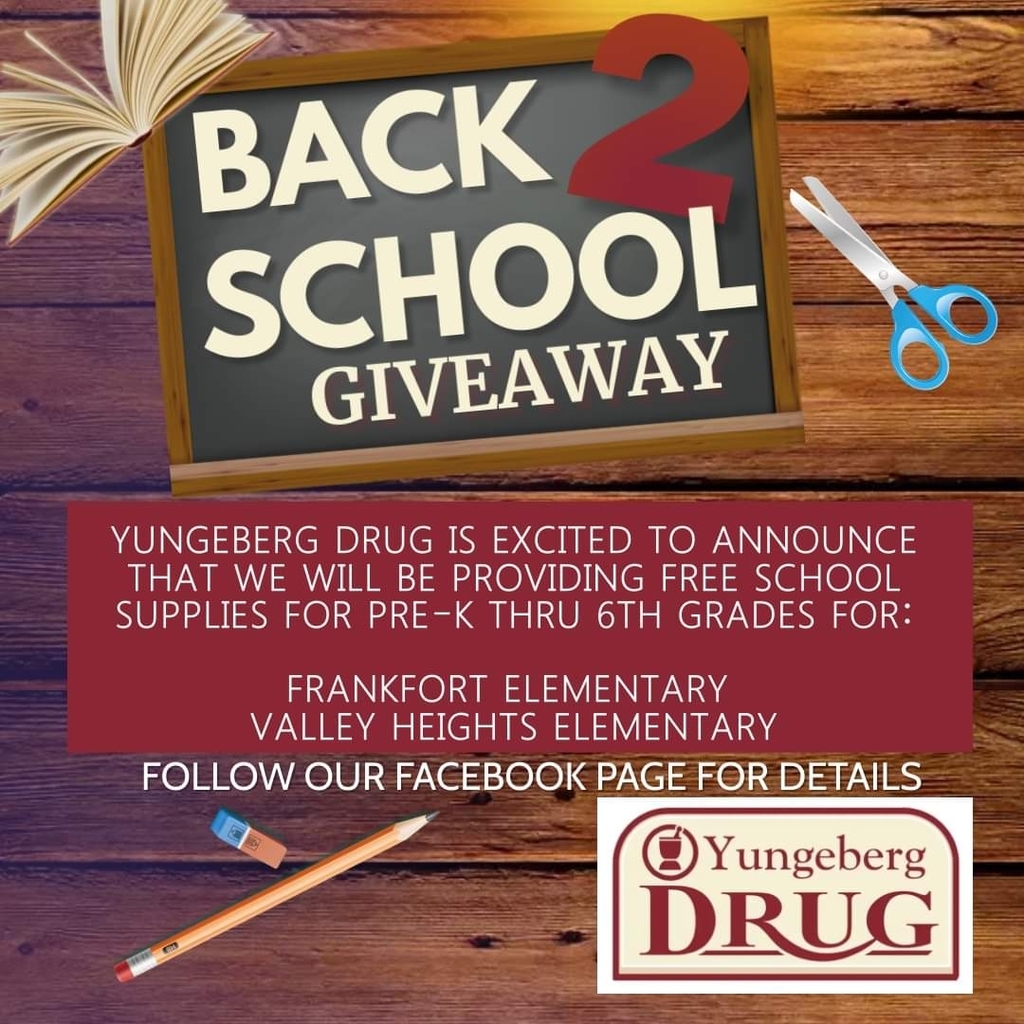 Late post but that's because we spent a full day learning new material! Look at that BLUE ribbon your Valley Heights Cheer Squad won! Way to go! And Khloe Gunn received the Pin It Forward Award in recognition of her positive attitude and contribution to helping others! Day 3 tomorrow!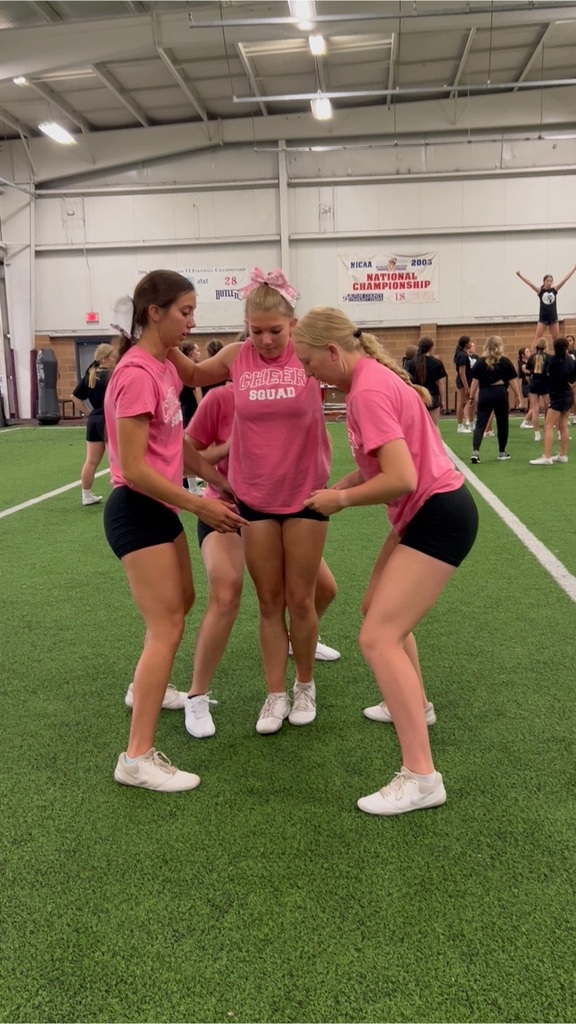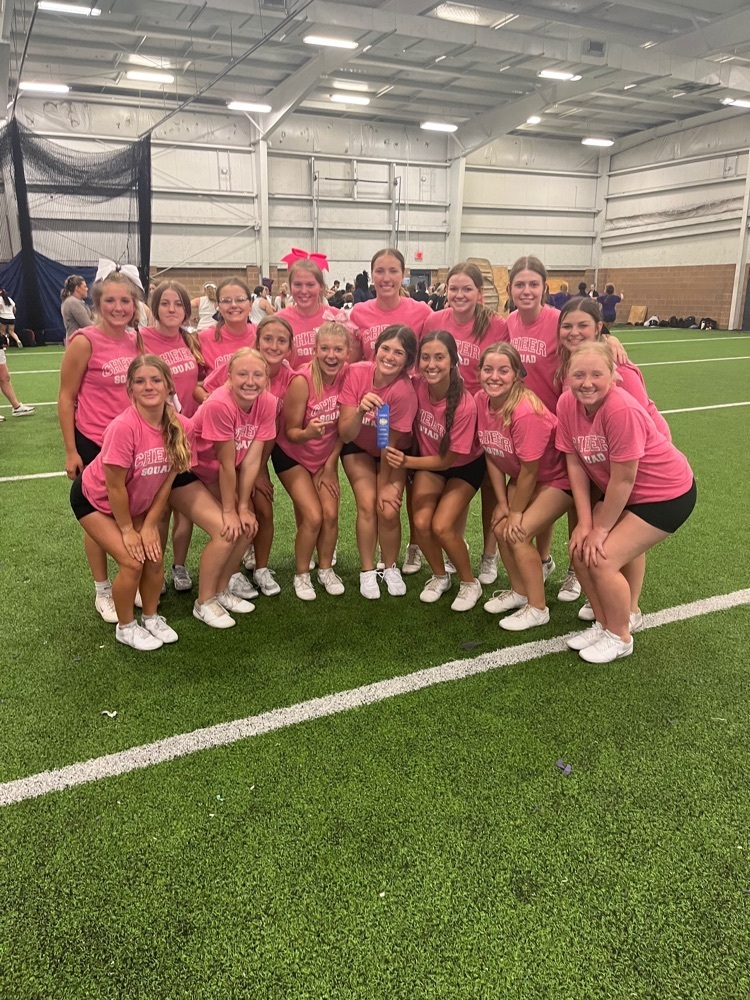 Your 2023-2024 Valley Heights Cheer Squad is off to cheer camp through Saturday! Can't wait to show you all what we're coming back with!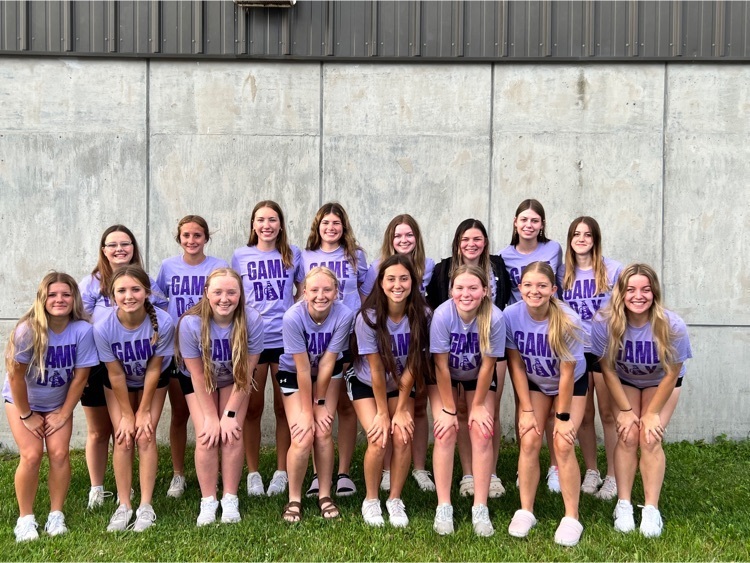 There will be a parent/student meeting tonight, Wednesday, May 31st at 6:00 PM for the students who are signed up to go to the Washington D.C. trip on June 5th, 2023. The meeting will be held at the VHHS library.
Summer weights for JH and HS begin Thursday morning.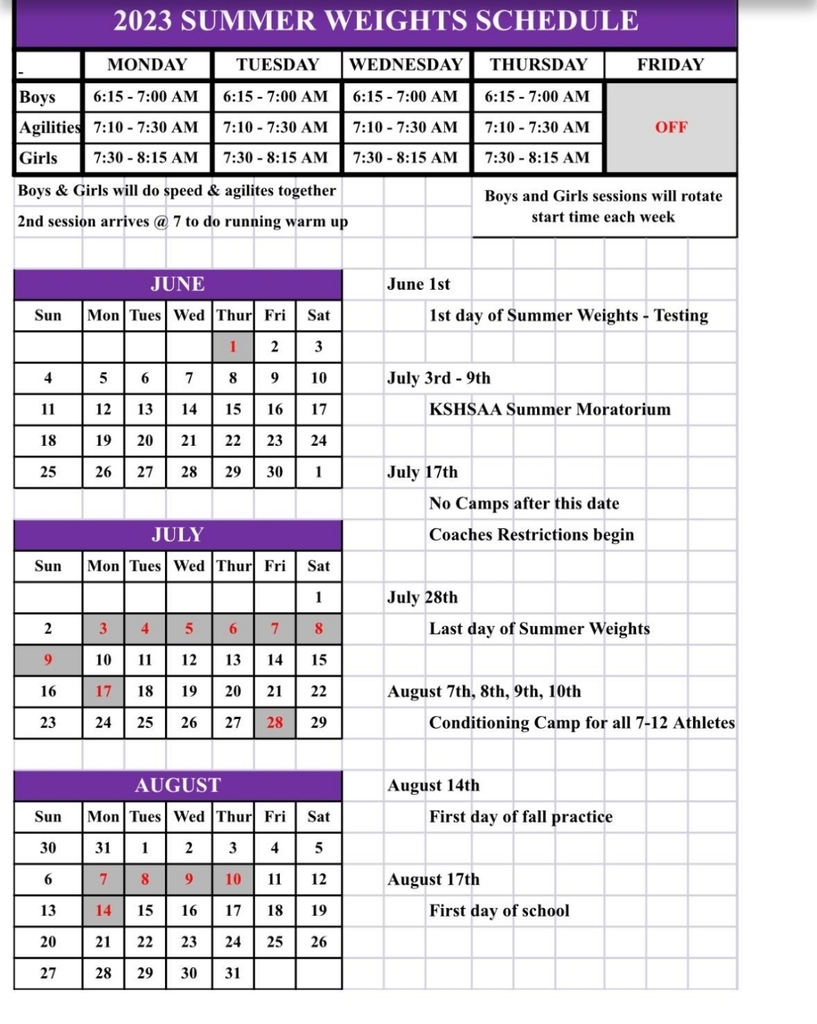 USD 498 is accepting applications for the following positions for the 2023/2024 school year: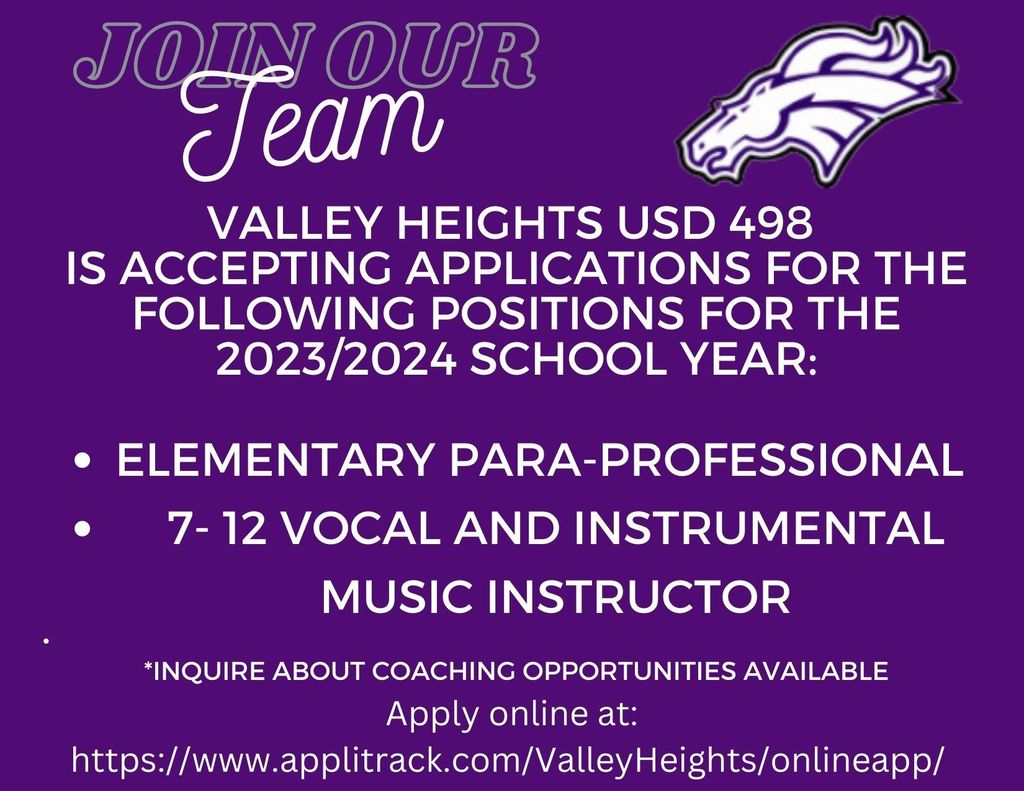 Mental Health Matters! It affects all aspects of our lives, how we think, learn, feel, interact with others, handle stress, and make choices. Any stage of life can be affected from childhood-adulthood. #Takecareofyourself #trainyourbrain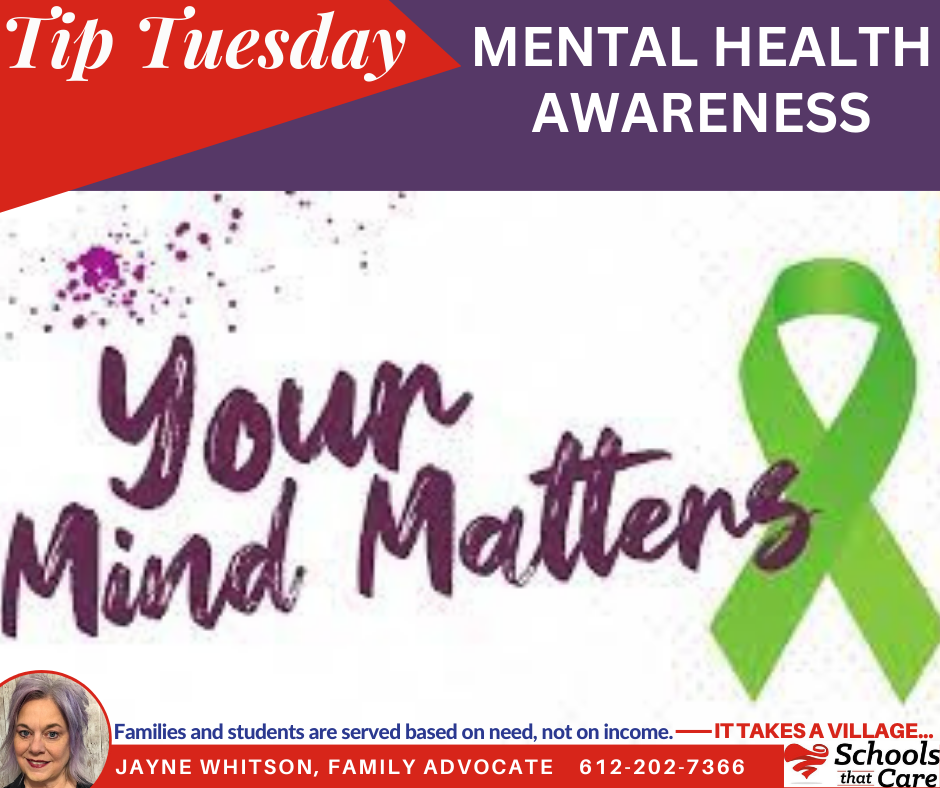 Free summer meals are back!!! Camp kicks off June 5th!!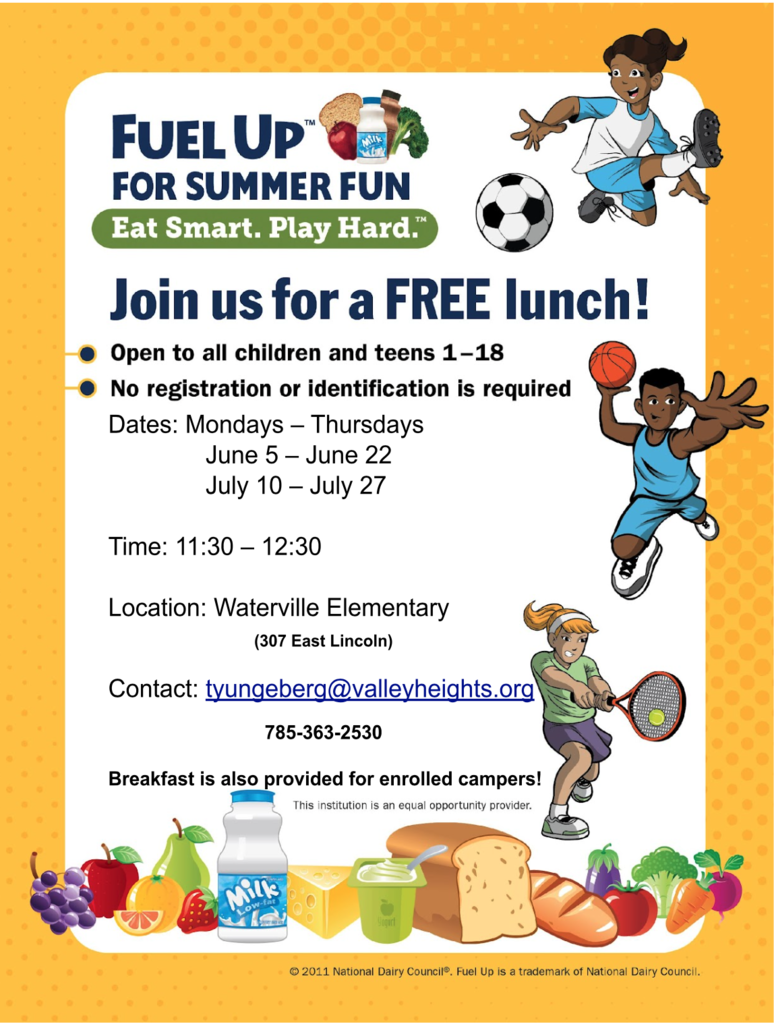 This great group of students volunteered and served dinner to the alumni attending the Blue Rapids/Waterville High School Alumni Banquet Saturday evening. Just another example of the amazing kids we have at Valley Heights!! I appreciate you guys so much! Mrs. M. Back row- Chad Bargdill, Brady DeWalt, Charlie Warders Front Row- Violet Slifer, Kadence Pierson, Ava Smith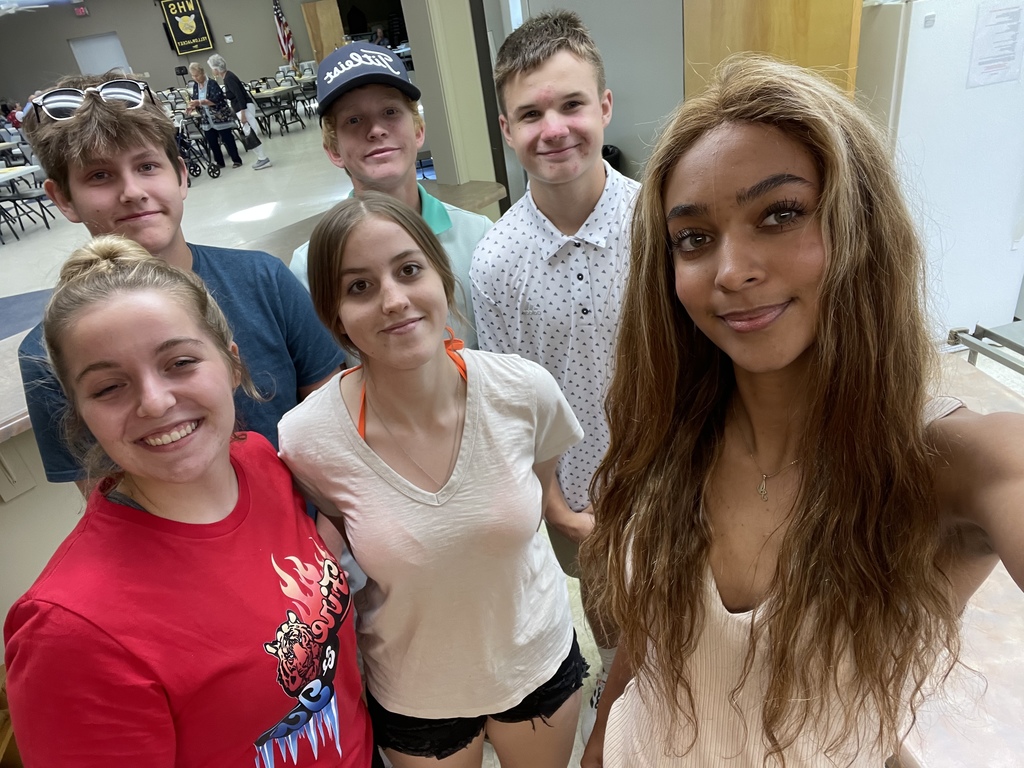 Girls 4x800 meter relay team takes 7th! Congrats, ladies!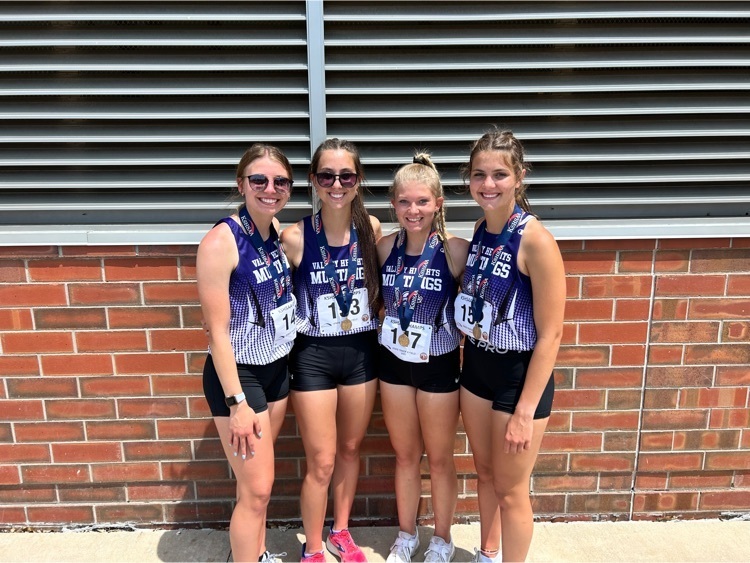 Congrats Jayden!! 7th place in Pole Vault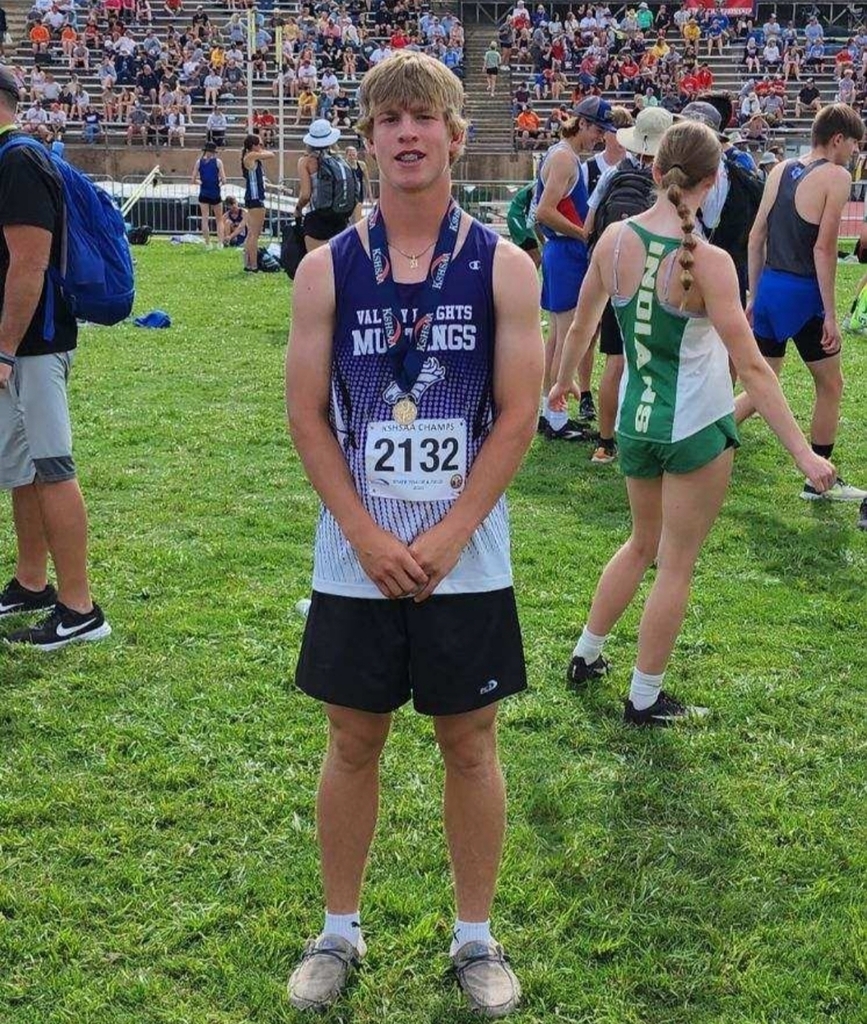 See the Family Advocate and the Care Bus at Nickel Days in Waterville tomorrow Saturday, May 27. Accepting donations for school supplies and learn how to become a Big Brother/Big Sister and make a difference in the life of a student. #mobilefamilyresourcecenter #makingadiffernce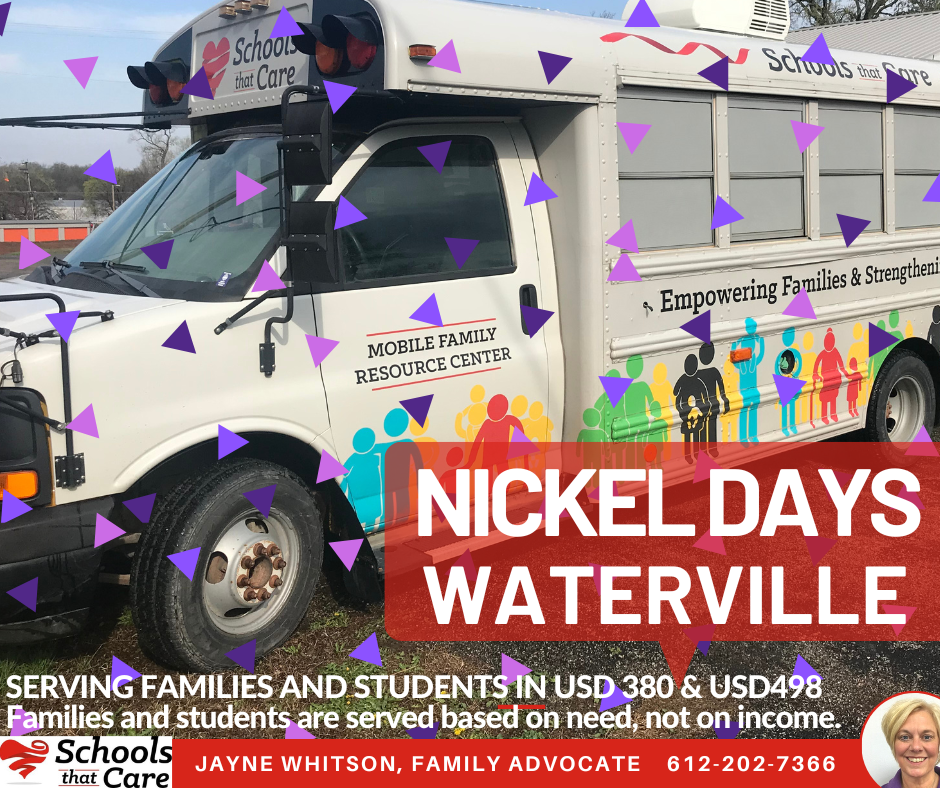 Events/times: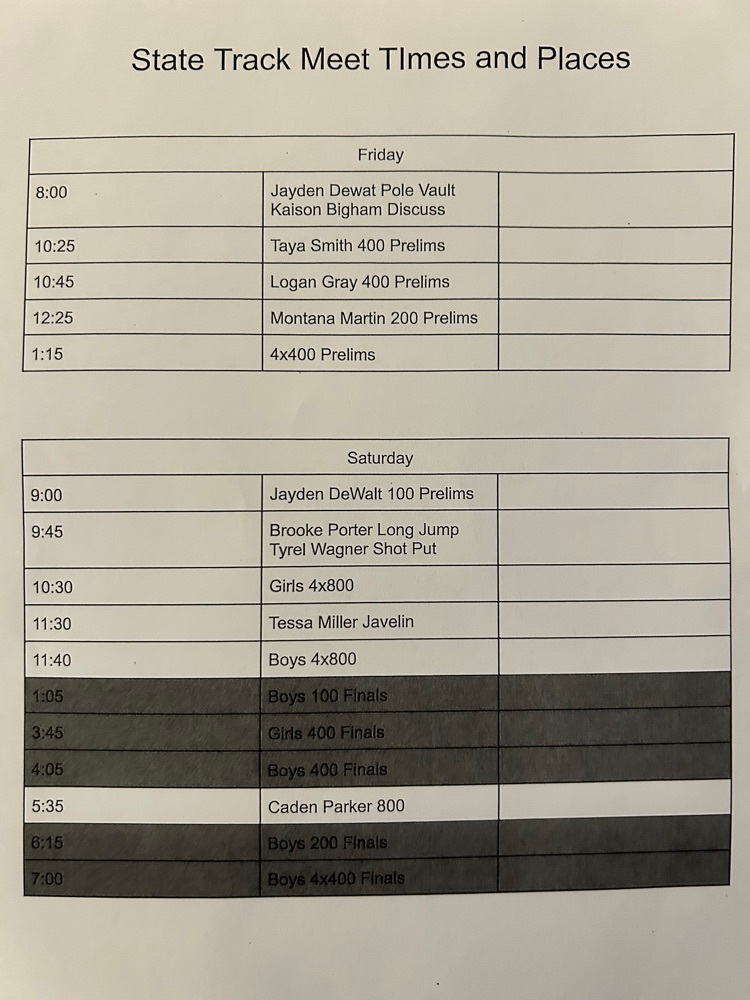 If your family needs food for the table, check out the Food Pantry in BR on Saturday!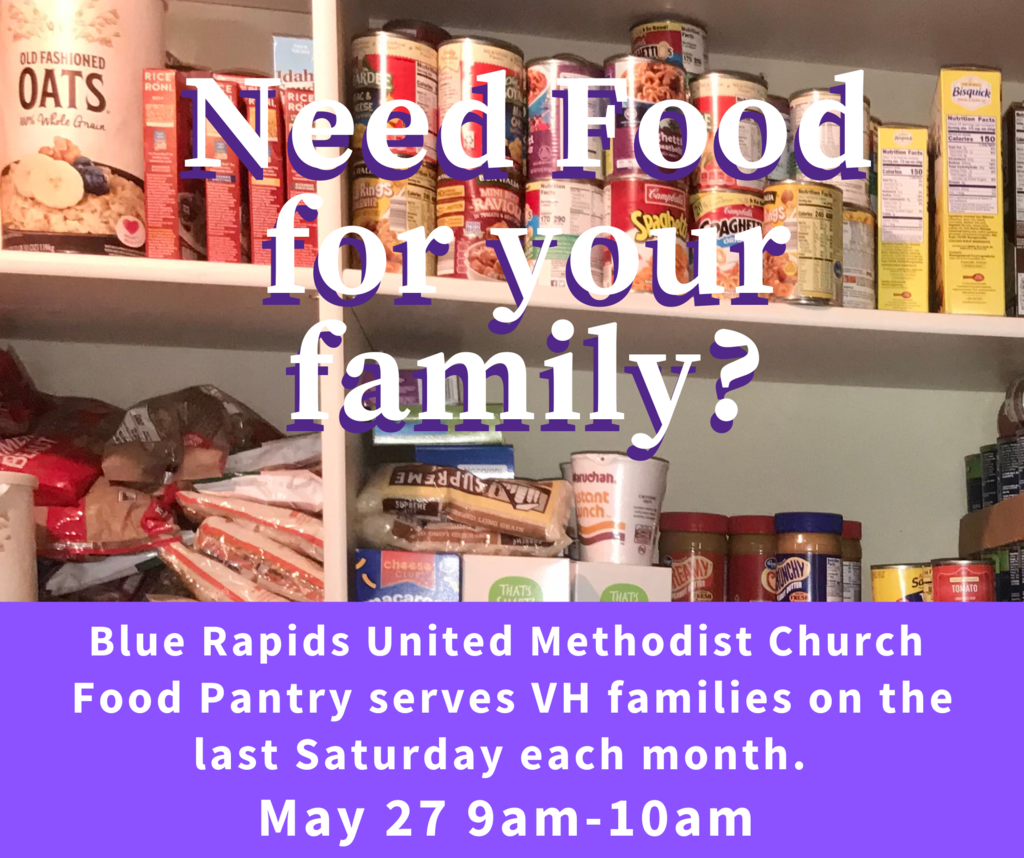 State Track & Field information: