Last call for 3 on 3 teams. Could still use some 3rd/4th grade and JH teams. All ages still welcome.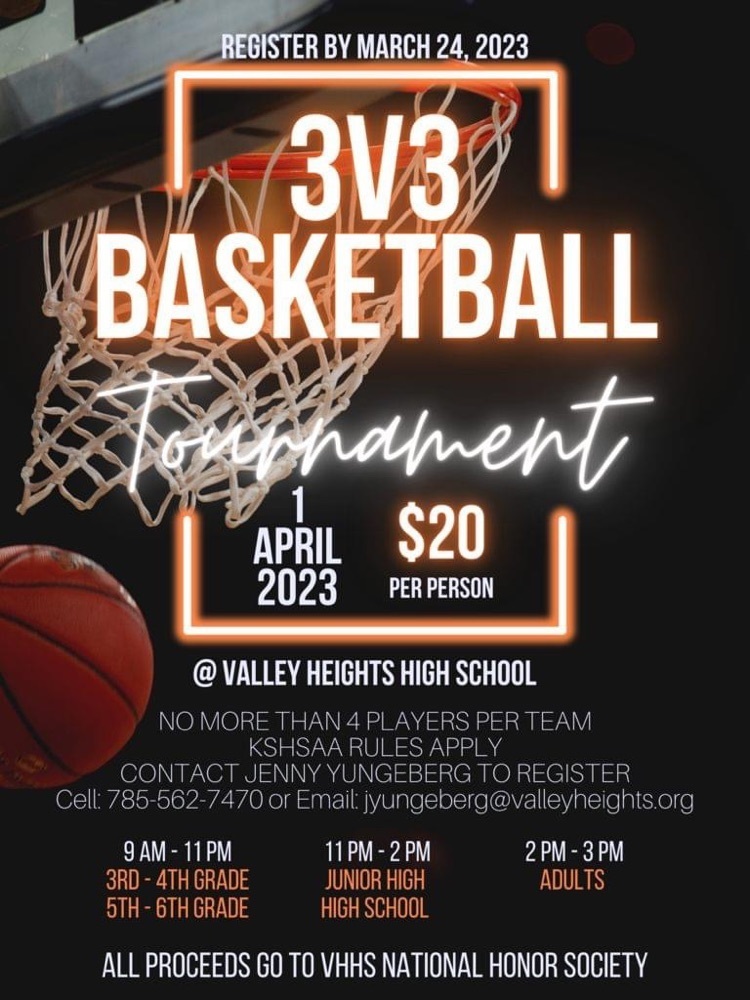 NOTICE: The Special Meeting that was to take place on March 24th, will take place on Sunday, March 26th. The meeting will occur in the District Office at 6:00 p.m. The purpose of the meeting will remain unchanged and will be to discuss non-elected personnel items.
NOTICE: Due to unforeseen circumstances, the Special Meeting that was supposed to be held this evening is postponed until further notice.
NOTICE: There will be a Special Board Meeting tomorrow, March 24, at 5:45 p.m. The Board will be meeting at the District Office. The purpose of the meeting is to discuss non-elected personnel.

VH families needing food for their family table can visit the Food Pantry in Blue Rapids this Saturday, March 25, 9am-10am. #foodforyourfamily #foodpantry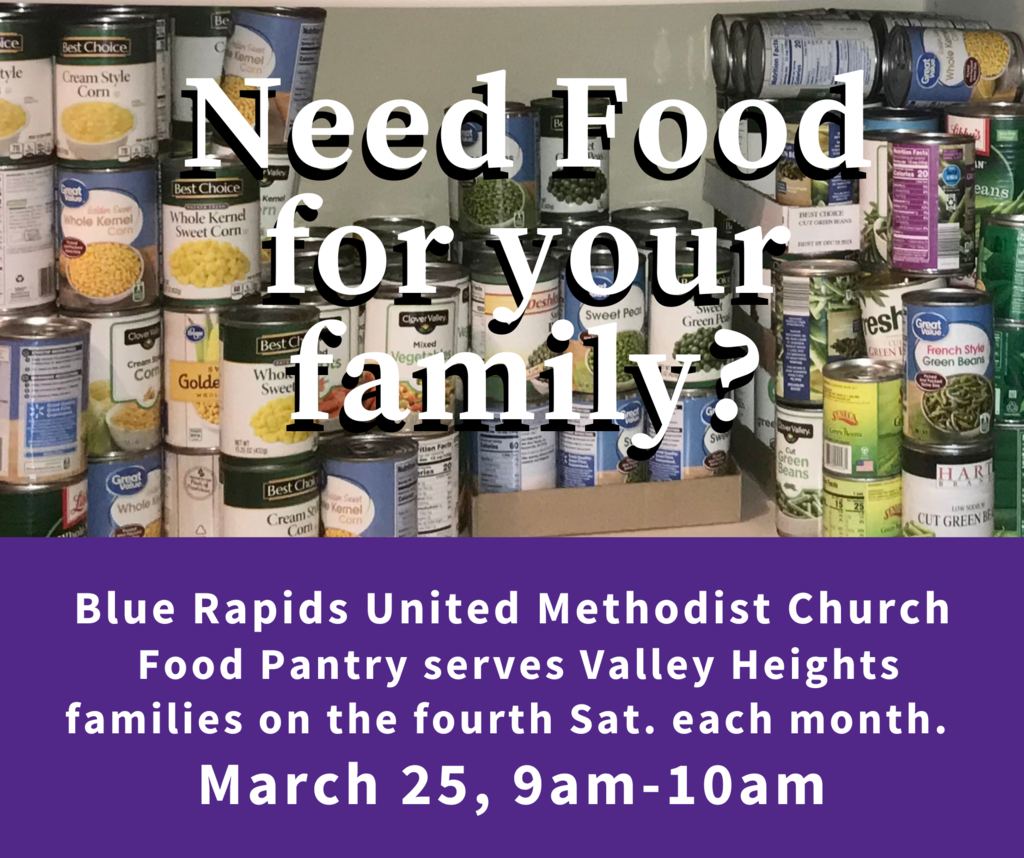 Jami Gillig read to our kindergarten students for National Agriculture Day and taught them where their food comes from! Thank you to all our community farmers and ranchers! We appreciate you!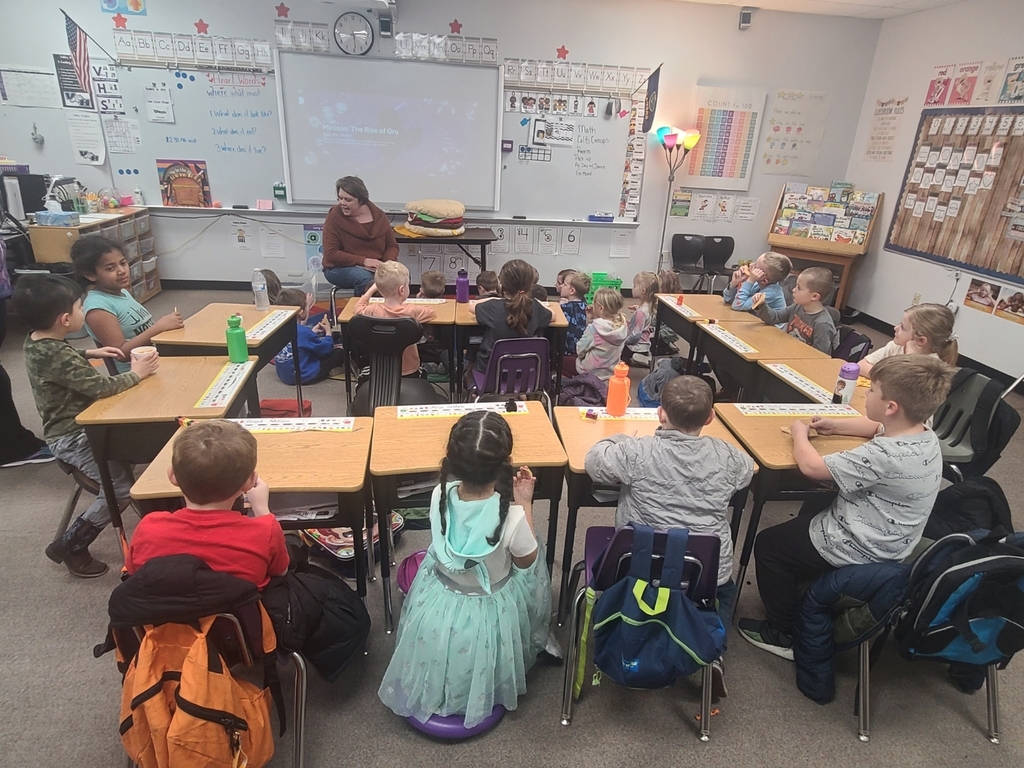 Thank you Coach Steinfort and VH JR high volleyball teammates who served at Waterville Methodist Church today distributing food to families at Harvesters Mobile food pantry. #servantleadership #servinghearts 💜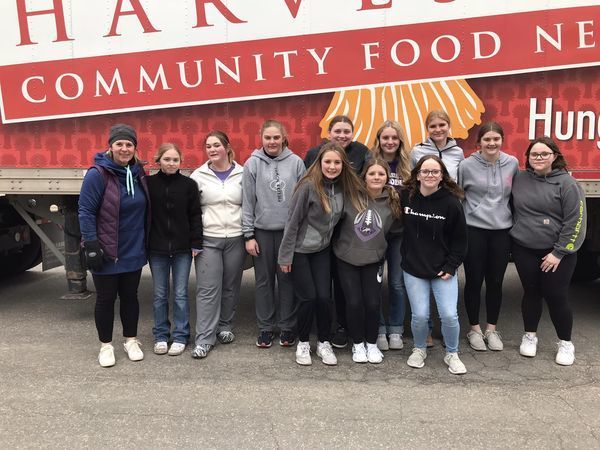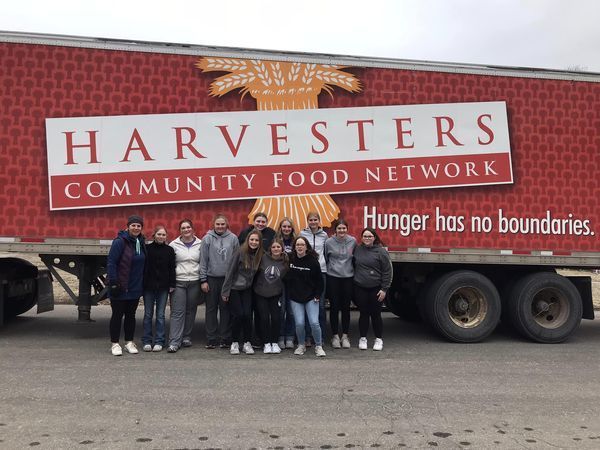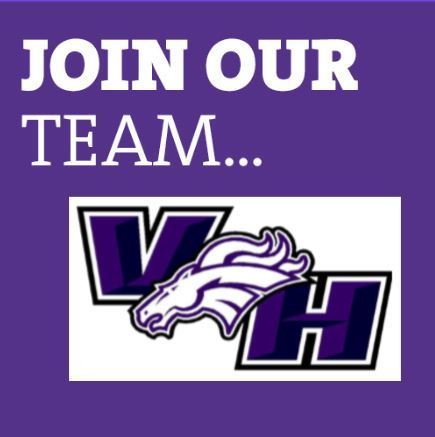 Valley Heights will host the first track meet of the season on April 4th, and we are looking for helpers! If you would like to help run off a field event, please email
cmgreen@valleyheights.org
,
aschreiner@valleyheights.org
, or call the school. You can sign up for other meets as well - those dates are listed below. April 24th - Junior High May 2nd - Junior High May 4th - High School

Still needing teams for the NHS sponsored 3 on 3 tournament. New this year is an adult division. Please sign your teams up by this Friday.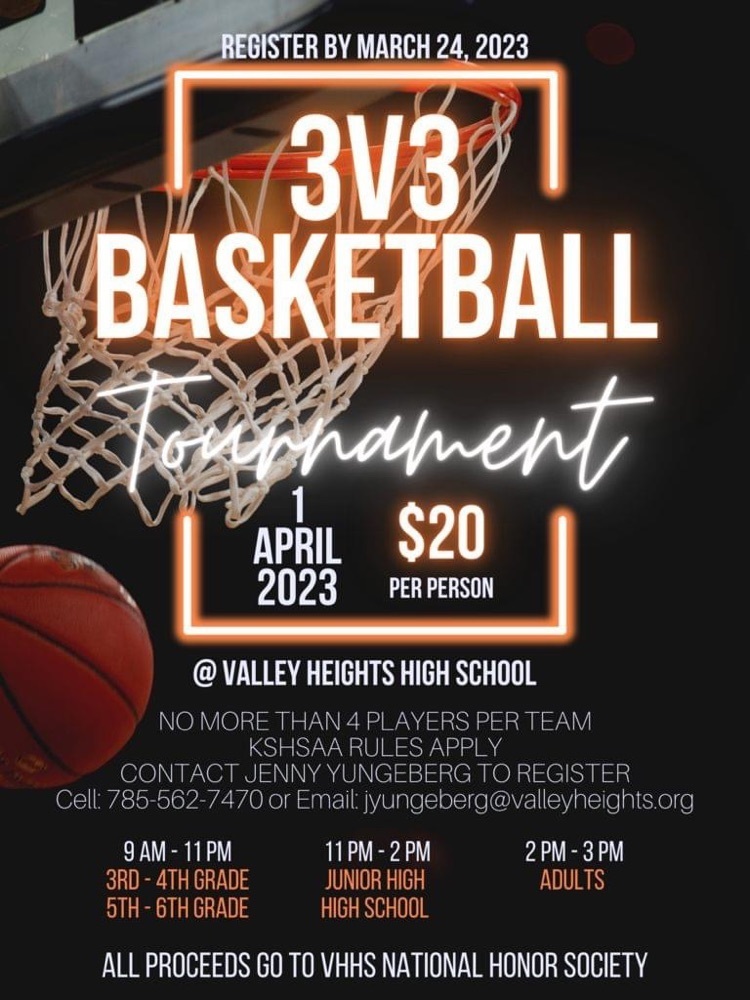 March is National Reading Month! When was the last time you visited your local library? Libraries are remarkable! They serve as an intersection between intellect and information and space and accessibility...and a place where people are put above profit. #readingisfun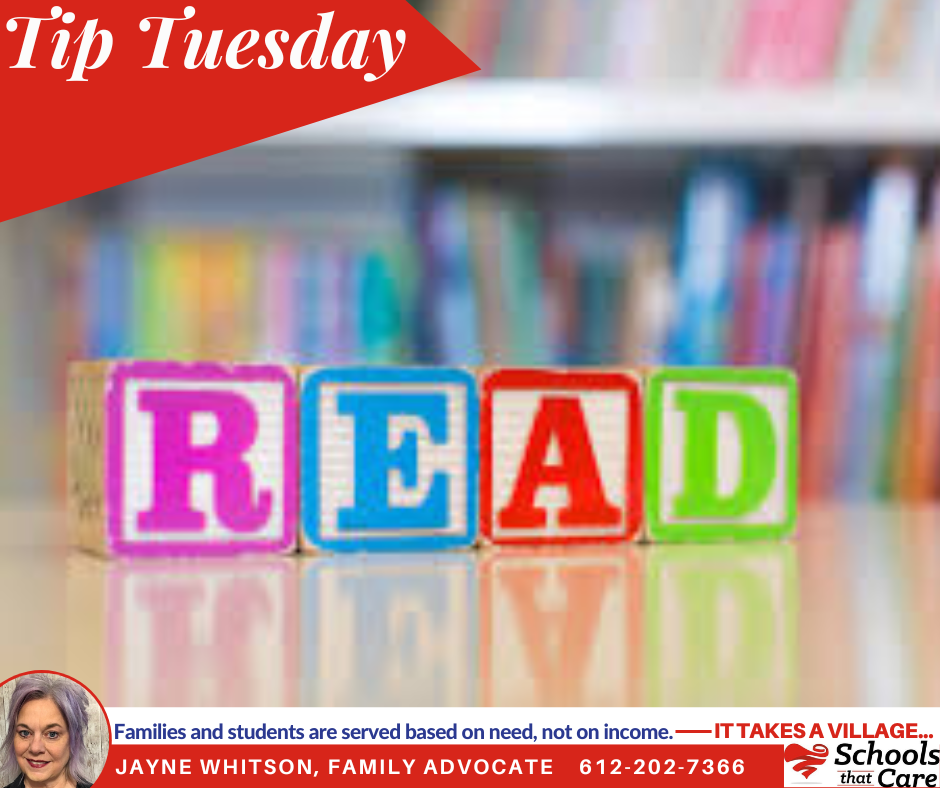 Please note the calendar changes: *Cheer Tryout Practices will be at the High School March 20th, 21st, 22nd & 23rd from 6PM-8PM. *Jr High Dance will be March 24th @ 7PM. *Drill Team Tryout Practice will be at the Blue Rapids Gym March 25th from 10AM-4PM & March 28th 6PM-9PM. The actual tryouts will be on March 29th @ 6PM at the Blue Rapids Gym.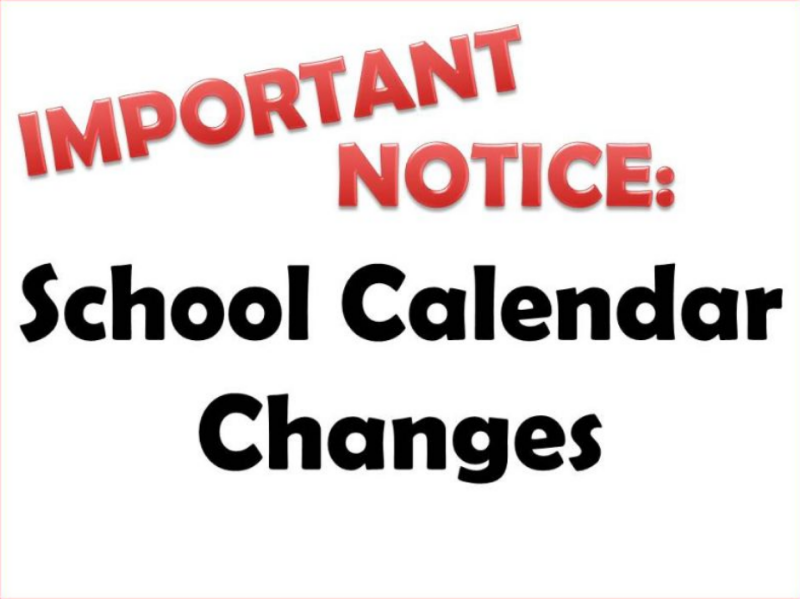 Tuesday, March 21, Harvesters Mobile Food Pantry will be at WV Methodist Church. Distribution starts about 10am, first come first served! Meet the Family Advocate at the Care Bus near the corner of Hazelwood and Nebraska to discuss options for other family and student needs.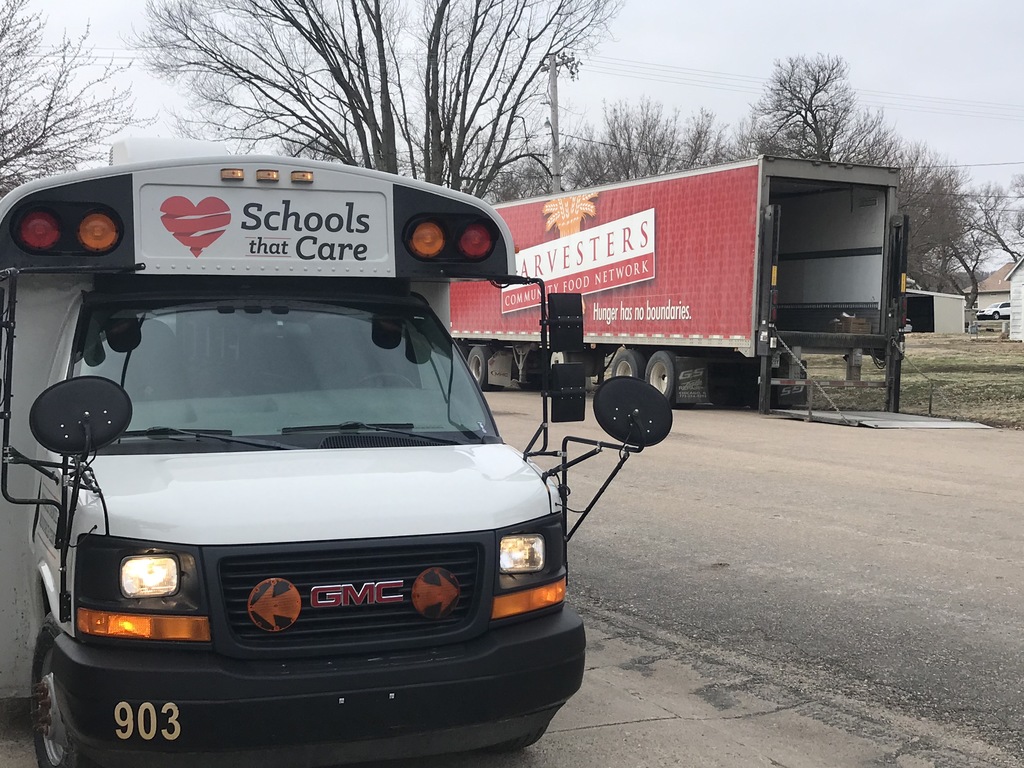 Here are the Track and Golf schedules for the Spring. You can also view the schedules via the online calendar on the right-hand side under the "view schedules" tab.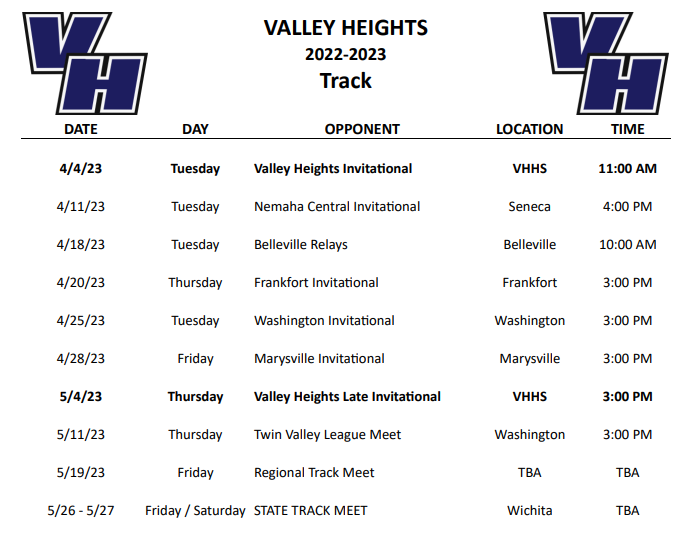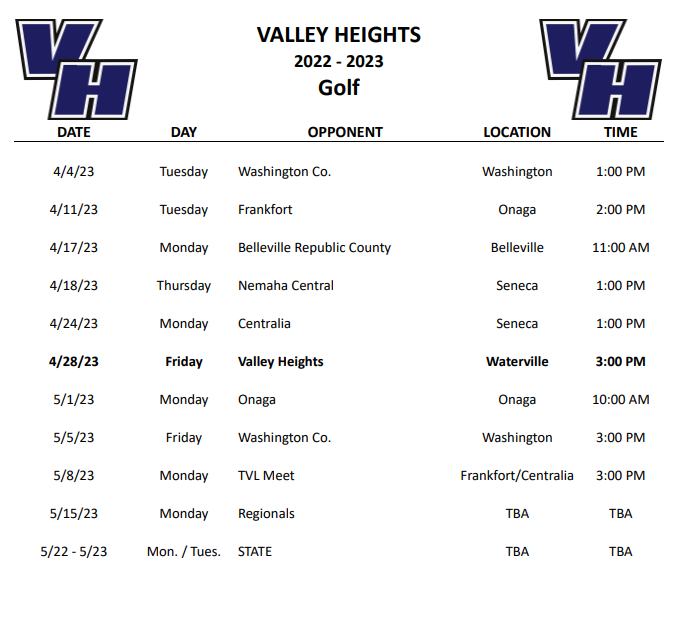 Have a great week!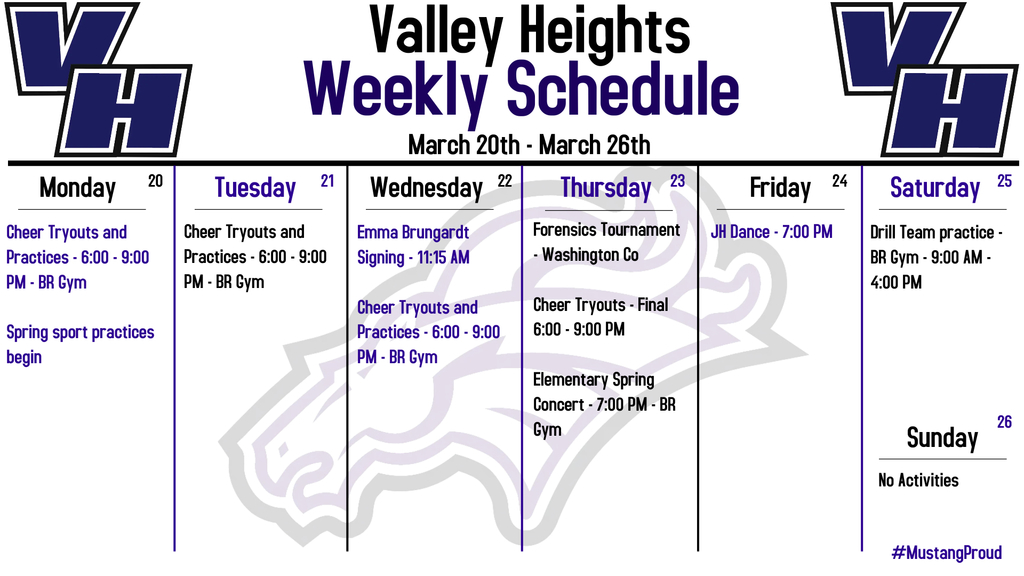 Cheer tryouts are set to begin next Monday from 6-8pm at the high school! If you signed up, make sure you get your evaluations to teachers! Cannot wait to get tryouts underway!

March is National READING month and a great time to read a new book, trade books with a friend, join a book club, buy a used book, create a reading list, try audio books and follow a favorite author on social media! #readinglist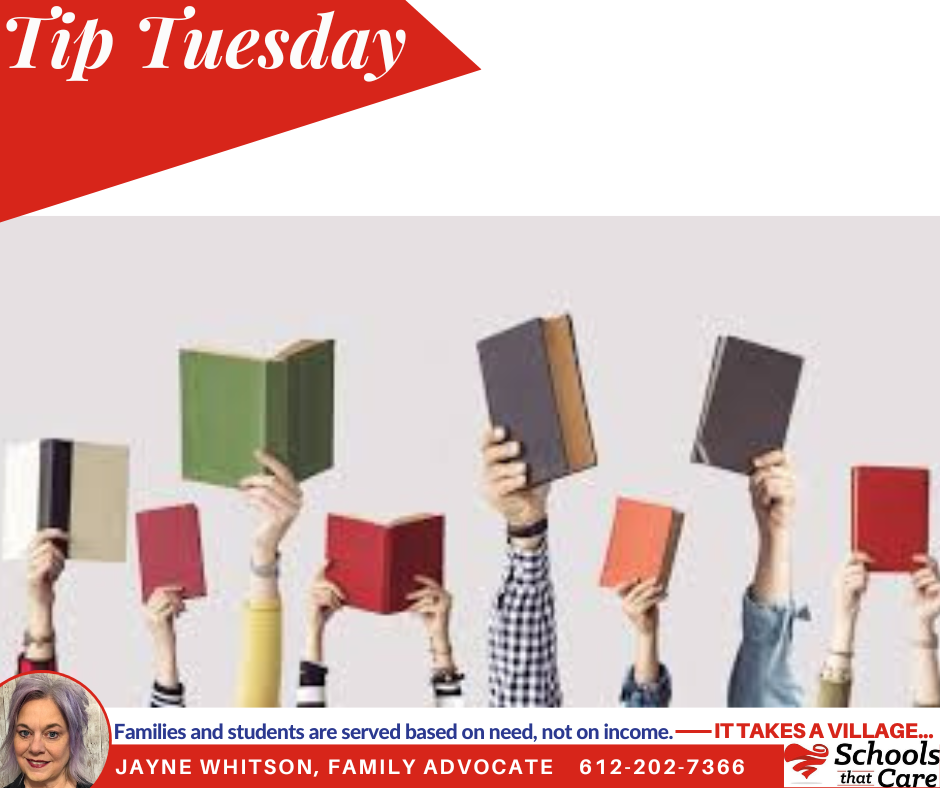 Congratulations Royce, Maggie, and Ava! Well deserved!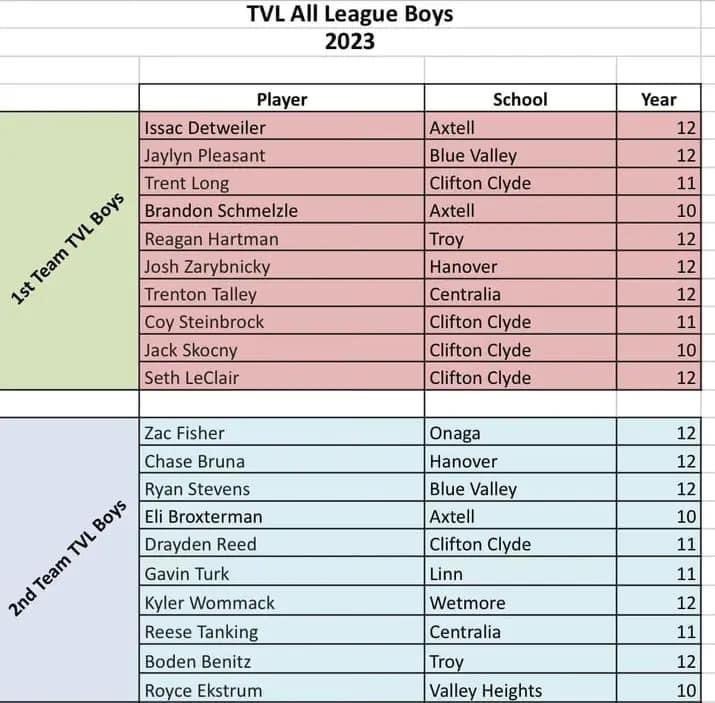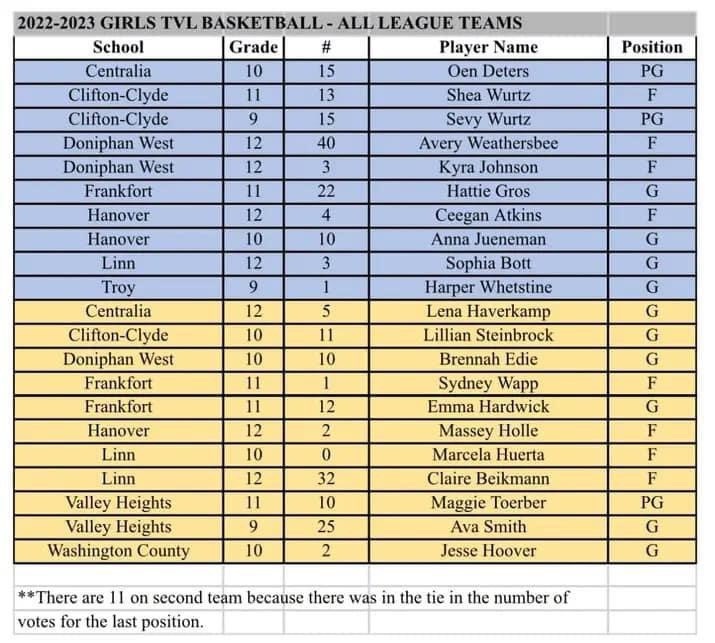 Kady Toole, Washington County high school senior, and published author/illustrator visited Waterville grade school on Friday! Students loved meeting Izzy! Books can be ordered online and Kady will autograph and deliver them.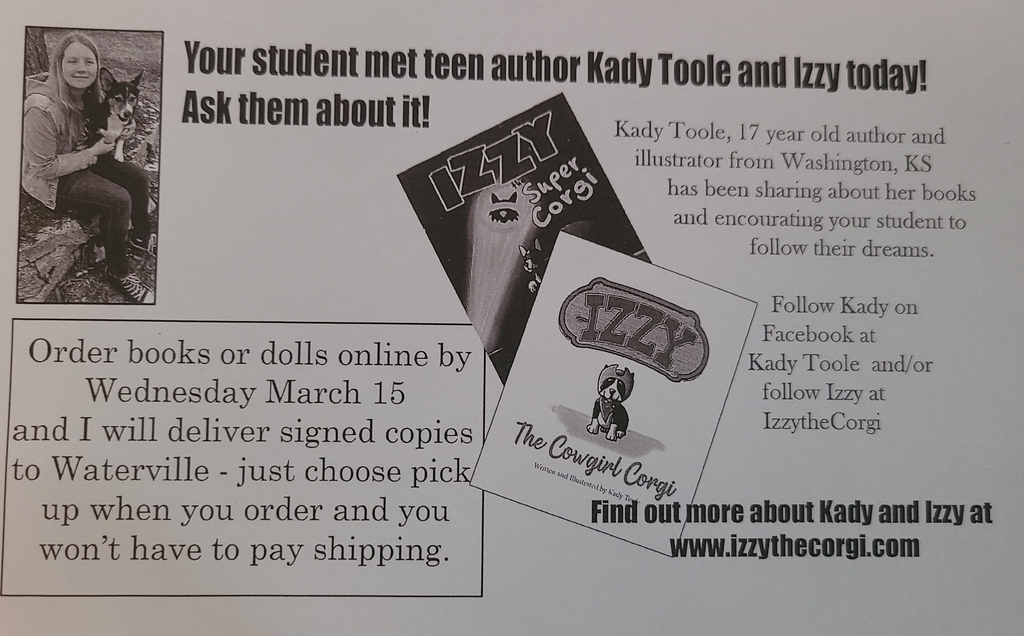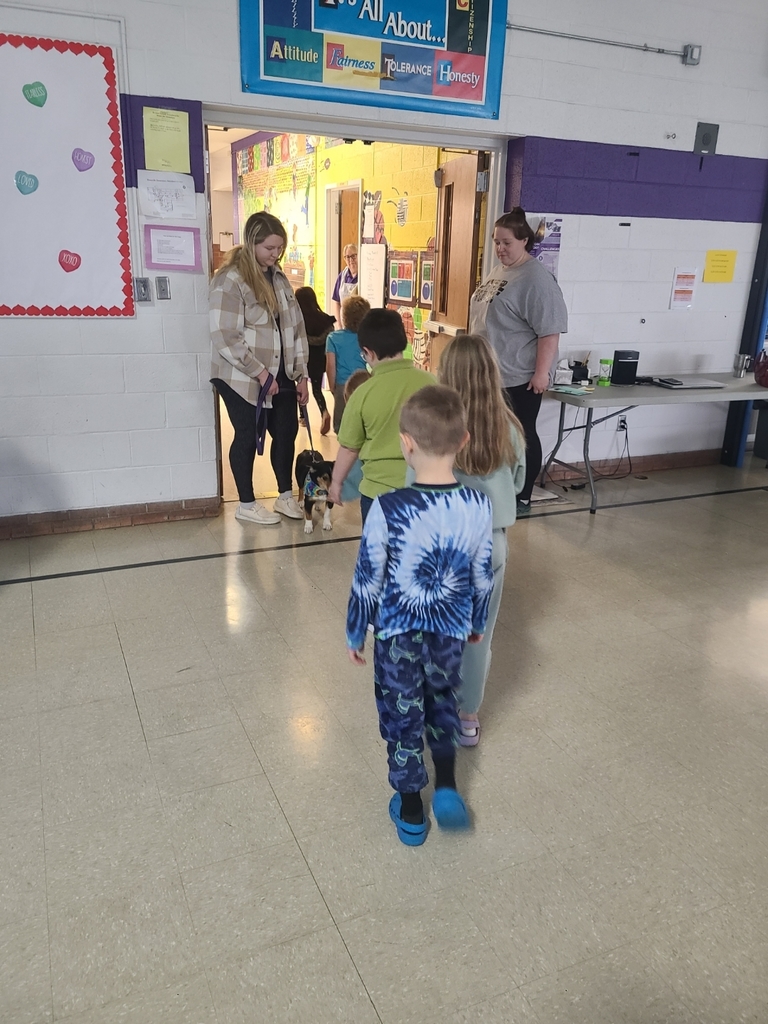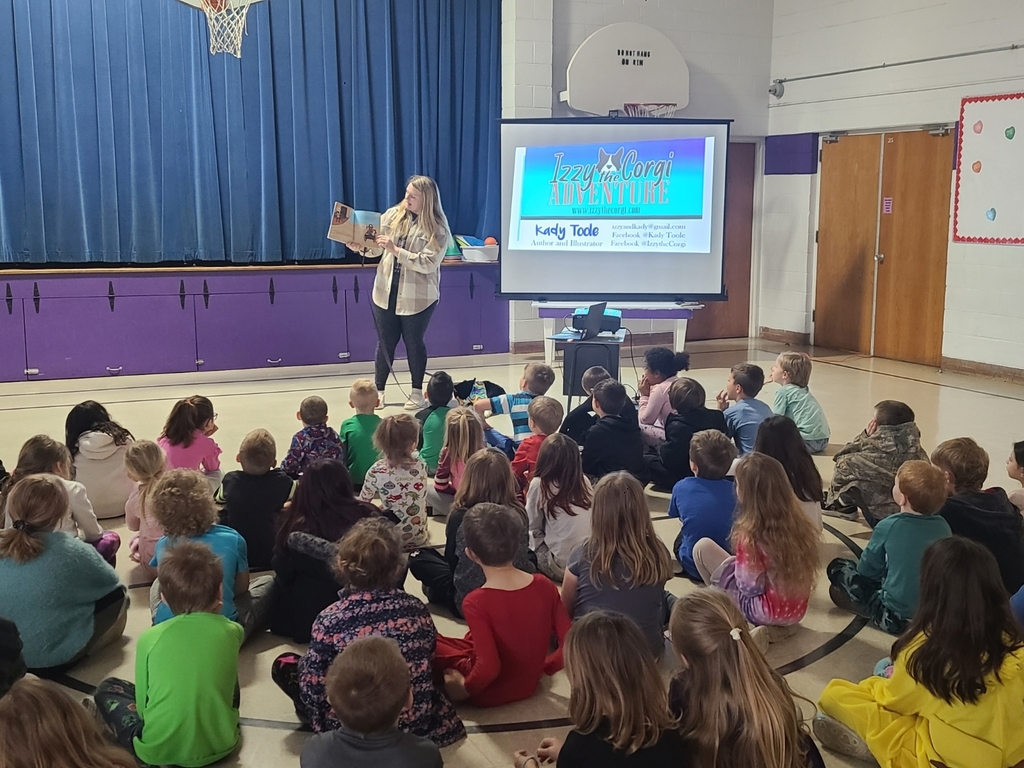 Congratulations to the following students for making it to finals for State FBLA: Caden Parker-Graphic Design, top 7 Olivia and Kaylee Skalla-Business Financial Plan, top 6 Audra Steinfort and Michelle Sandoval-Website Design, top 5 These students will present over their projects March 30th in the finals round! We also have 15 students testing and competing in other events at state. Your Valley Heights FBLA chapter is in its first year and already has seen much success!